Austin bids farwell
Professor retires after 21 years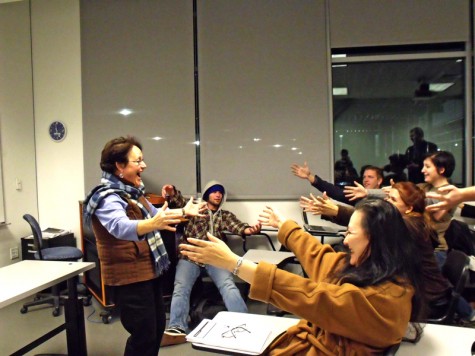 After 21 years of teaching at Los Medanos College, English professor Barbara Austin decided to retire from her job over the summer.
"After my dear colleague, Karen Nakaji's death, I went in for a routine procedure in May and discovered I had breast cancer for the second time," said Austin.
With her first occurrence being in 2005, she subsequently decided it was time for her to retire in July following her diagnosis.
"Otherwise, I would have stayed until the students in the classroom had to beg me to retire," said Austin.
With her departure from LMC being so sudden, Austin's creative writing class was taken over by English professor Gregory Brown this fall.
"What Barbara understood so well, maybe better than anyone, is the importance Creative Writing can play in any student's academic success," said Brown.
Austin's teaching style has been an influence, which has resonated with the LMC community.
"Though creative writing is often thought of by students and instructors alike as a 'soft' discipline, with no real discernible guidelines or aims, Barbara knew the truth," said Brown, "Barbara and I were definitely on the same page there."
Despite her retirement, Austin's plans for the future include continuing with her private college counseling, financial aid and scholarship service.
"My 21 years at Los Medanos has taught me above all, humility, and that I was one among 200 fabulous people supporting, teaching and loving students," said Austin.
While her departure was quick, Austin has expressed admiration for the staff, students and faculty and the memories she has made.
"I am so grateful for all that I've learned from each one at LMC — which in my book stands for Love My Chances," said Austin. "It taught me that in teaching others as well as we can, we learn."
For more information, visit either www.college-quest.com or www.barbaraaustin.com.
View Comments(1)
About the Contributor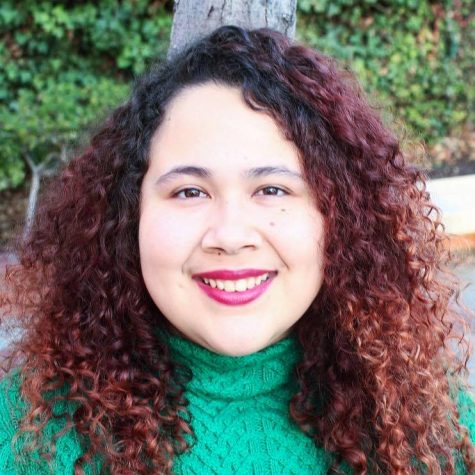 Beatriz Hernandez, Editor in Chief
My name is Beatriz and this is my last semester at LMC. I am a journalism major and I hope to transfer to UCLA.