'Grande' entrance
Ariana Grande's "Honeymoon Tour" was everything I ever needed in my life and seeing other girls dressed in Grande's signature styles — cat ears, skirts, crop tops, curled half ponytails — made me feel at home. She performed at San Jose SAP Center Monday, April 12 with opening act, UK band, Rixton.
It was my second time seeing Grande perform live at the same arena in the same floor seating area, where, being amongst the short girls who made up the majority of the crowd, I could actually see over people's heads.
Instead of performing along side other well-known artists, this time she was the headliner and did not disappoint. It was an incredible experience of dancing and singing to all the songs I love — I knew the lyrics by heart.
I thought I would be desensitized after watching YouTube videos of her live performances and actually seeing her perform live once before, but I was completely wrong.
Coming to the concert, I already knew Grande possessed an impeccable voice. She sounds just like she does on the records and even more amazing live. I expected her to just sing and prance around the stage with her dancers but all the pink, the sparkles, the lights and the pyrotechnics surprised me. Being a Grande fan ever since her acting days on the Nickelodeon show Victorious, it was a proud and exciting moment to see her rising as an established female music artist.
Although I loved every moment of her show, like her floating on the cloud and the chandelier, I especially loved when she sang "My Everything." During the 20-minute intersession that followed Rixton's one hour opening, a few girls ran down the aisles and gave away cut-out hearts that read, "This is forever (hold up during 'My Everything')." This took Grande by surprise. What us fans did for her was endearing because "My Everything" is dedicated to her late grandfather, and before the song she always includes an audio clip of him spreading positive thoughts.
The lights were hands down amazing. For those who purchased the cat ears merchandise, the cat ears lit up to synchronize with the lighting of each song. This was all programmed and managed through Wi-Fi. I was honestly so jealous, and still regretful, that I did not get my hands on those cat ears and, believe me, that 40 dollars would have been worth it.
One particular song, "All My Love," which was produced for the Hunger Games: Mockingjay – Part I, had the best lighting arrangement. It reminded me of an electronic dance music set.
Other favorite moments included the pyrotechnics during songs like "Bang Bang," "Honeymoon Avenue" and "Problem," and the confetti that rained down.
Just as Grande opened her performance with a bang, she ended the show without a problem. It was a magical experience that every Ariana Grande fan should get to experience.
Although Grande's performance was amazing, credit should also be given to the opening band Rixton because they were able to get us excited. I am familiar with the band but I have never seen them live, and I was blown away. It was impressive that, for over an hour, they were able to have so much energy and charisma, and captured the crowd's attention. They performed their own songs and even did renditions to popular favorites by artists like Justin Timberlake and Beyonce. At one point we were fooled into thinking that Ed Sheeran, who co-wrote Rixton's song "Hotel Ceiling," would make a guest appearance but unfortunately Sheeran missed his flight — when the crowd was notified there was a wave of many disappointed, heart-broken girls, including me.
To see Ariana Grande live on her "Honeymoon Tour" and for the list of tour dates, visit http://www.arianagrande.com/tour/. Tickets can still be purchased through websites like Ticketmaster and StubHub.
Leave a Comment
About the Contributor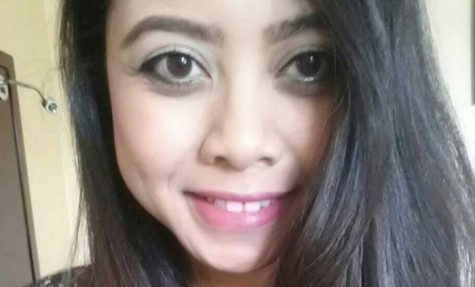 Rattana Kim, Writer
Rattana Kim, 19, is in her third semester of journalism at Los Medanos College, and it will be her second spent as features editor for The Experience....