Faeries enchant the Little Theater
Midspring performance magic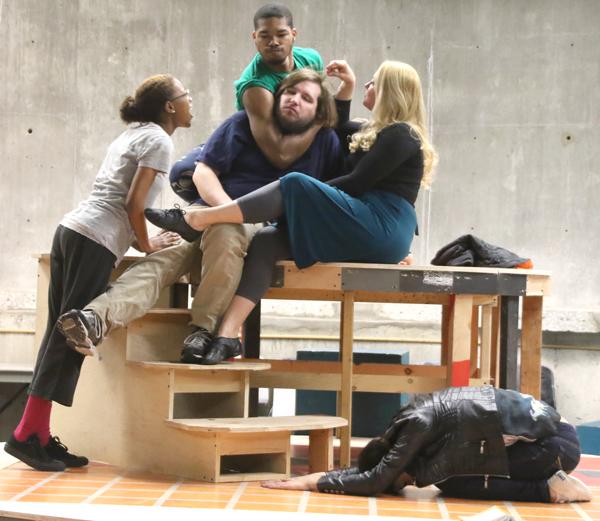 On opening night of the famous play "A Midsummer Night's Dream" written by William Shakespeare, and directed by Drama teacher Barbara Norris, the Little Theater was nearly at capacity.
Although it is one of Shakespeare's most recognizable plays, I was still unsure of what was to come as the storyline can appear complex to some viewers. Luckily, the program for the play provides descriptions of each scene of the five-act play using more everyday language, making it much easier for people to understand.
The play tells the story of four young Athenian lovers and an acting troupe called the mechanicals rehearsing for a play, who are being controlled and manipulated by the King and Queen of the fairies of the forest, Oberon and Titania, after they have an argument.
This production differs from Shakespeare's tragic and dramatic plays such as Romeo and Juliet and Macbeth, which audiences are more used to coming from the playwright. Instead, "A Midsummer's Night Dream" is a play filled with humor and excitement.
As my first time seeing a play put on by the Drama Department in the Little Theater I was impressed with the talent of both the actors and the stage crew for designing a beautiful set and pulling off such an iconic play.
Walking into the theater it feels as if you're walking into an enchanted Grecian forest. This was enhanced by the use of background music similar to that of the film "Corpse Bride." The actors did an excellent job of making the most out of the space in the small room as well as showing dedication and commitment to their characters.
Some notable characters that induced fits of laughter from the audience include Puck, played by Kyle Williams and Bottom, played by Alex Desjardin, due to their loud personalities and charisma.
While some may suspect that the use of Early Modern English may be boring and difficult to understand, the actors did a good job of delivering their lines in a way where the audience is entertained and can begin to gain a better understanding of the way Shakespearian language is interpreted.
If you wish to see the play before it closes, "A Midsummer Night's Dream" runs March 20, 21, 23, 26, 27 and 28 with 7:30 p.m. showings and has one matinee 10 a.m. showing on March 25.
Tickets will be $7 for students or those with military ID, $10 for the general public and $5 for high school students with an ID.
Leave a Comment
About the Contributors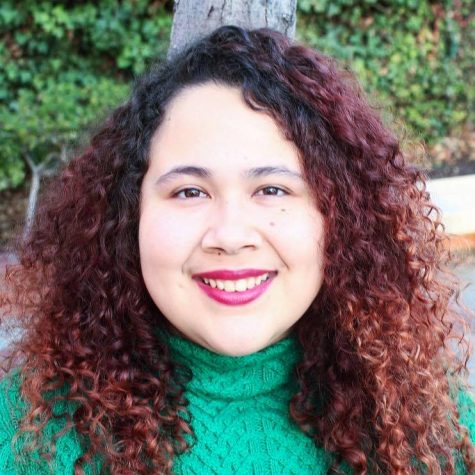 Beatriz Hernandez, Editor in Chief
My name is Beatriz and this is my last semester at LMC. I am a journalism major and I hope to transfer to UCLA.