Themes of expression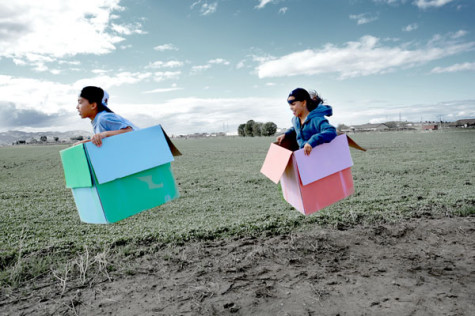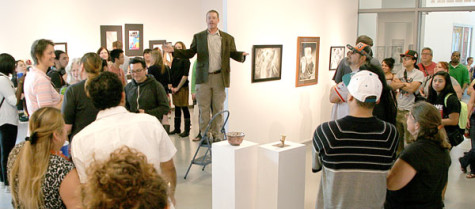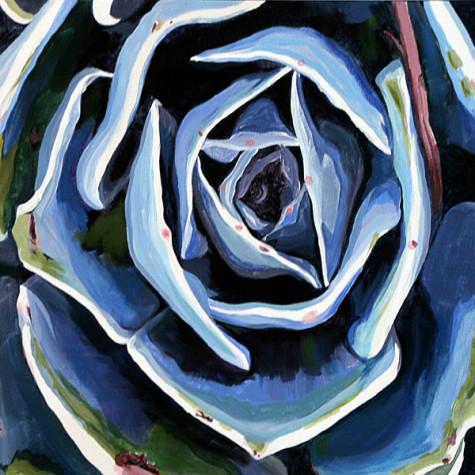 Photos by Cathie Lawrence
If you're wondering what the Los Medanos College Art classes are all about, make sure to visit the LMC Art Gallery. Starting April 29 until May 15 they will be showing samples of students work. Art Gallery Director Judi Pettite said, "Our student art show is annually and usually this time of year, but next year we are moving it to January."
This year there were 250 entrants with two entries in each of the following categories: Drawing, Painting, Graphic Design, Sculpture, Ceramics, Photography, Animation, Digital Art and Advertising Art. Fifty pieces of art were accepted into the exhibit. The Art Guild of the Delta gave out four cash awards and nine juror prizes that included an award and free art supplies donated by Dick Blick art store in Berkeley.
Two pieces of Nicole Vreeland's work were chosen for the exhibit. Both include skulls but have different meaning to her. Juror award winner "Days Gone By" is actually a cropped view of a bigger picture of a wall of skulls surrounded by bones. "It's from a dig, but I can't remember where," she said. "I just cropped down to the portion that spoke to me most." Her work expresses the high lights and low lights of the skulls. "This took me two weeks of non-stop work to do," Vreeland spoke of her award-winning piece.
Her other work was a mask made out of clay under glazes, called "The Face Inside" that resembles art work from a Day of the Dead celebration. "I called this The Face Inside because we all see pretty faces, but we don't know what is going on underneath."
Aileen Nichols, Gallery Assistant for two years, loves the environment and the art. "I was thankful Judi had an opening and gave me the opportunity to work here," Nichols said. "I hope to use this experience as a stepping stone to working in a museum or possibly art education."
Art student Peter Quichis said. "I've been drawing since I was very young, but my specialty is Chicano/Cholo style lettering and tattoos." "I want to learn something new and understand different mediums," he added.
The art was judged by juror Elise Morris, a well-known Bay Area artist, she sites herself as a fairly formally trained painter. Morris said. "I was especially drawn to choose work that pushed beyond what is evident to challenge the viewer and express a unique point of view."
Leave a Comment
About the Contributors
Tamara Seward, Staff Writer
Hi, my name is Tamara but most people call me Tammy. I'm a divorced mother of three beautiful girls returning to school after eight years as a homemaker...