New Drake album delivers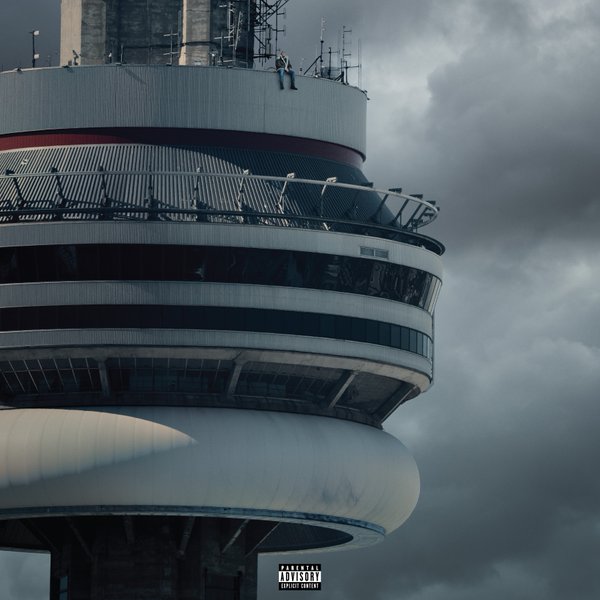 If you are a Drake fan, you probably know that the ominous album "Views," has been in the works at least since 2014. On Friday April 29, the much-anticipated 20-track album was finally released to the world.
The album reflects upon his life in Canada, his career and his exes. Because of its length, it took me several listens to be able to evaluate the album as a whole, but now I can conclude that Drake delivered what his fans wanted – solid production, sure-fire summer anthems, variety in genre and effective features. Drake also made sure "Views" represented the various Drake archetypes we've come to know and love – Sad Drake, Reflective Drake, Revenge-Rap Drake and Richer-Than-You Drake, to name a few. But with the exception of a few standout moments, it just didn't seem that Drake delivered anything too far out of his comfort zone.
One such exception was the album's opener "Keep The Family Close." While Drake never shies away from emotion in his music, this song is dramatic in a way we haven't heard from him. In typical Drake fashion, he's reflecting on his exes, but with its lack of an instantly recognizable hook or chorus, this entirely-sung intro sounds almost like a monologue from a stage production.
The next track "9" is the first of many standouts on the album with strong production that is, in a word, fuller. You can tell the producers paid much more attention to detail on this project and gave some extra tender, love and care into crafting songs like this and "Feel No Ways."
"Hype" is an angry rap on the coattails of his infamous diss tracks toward Meek Mill. The beat is bass-heavy and as hard-hitting as his flow. As its title suggests, the song addresses the hype Drake receives and he dismisses it in favor of the work itself. "They love to talk / me I'm just done in the hype," he raps. Aside from the message, I appreciate any Drake track that makes me want to turn up the volume.
"Views" has a few contenders for a summer smash hit worthy of being a sequel to "Hotline Bling" (which serves as a bonus track at the album's very end). One of these is "One Dance," a catchy, danceable jam that ventures into dancehall, a new territory for Drake. Another is "Weston Road Flows" – this bouncy, lighthearted flow over a sunny Mary J. Blige sample is a refreshing antithesis to Sad Drake.
"Pop Style," is in a league above the other songs. The song was released ahead of "Views," originally featuring Jay-Z and Kanye West under the moniker The Throne. In a brave move, Drake removed The Throne from the album version, but it's undeniable that Drake took a page from the book of Kanye. His flow is dark, menacing, confident and self-aware – very Kanye in the best ways. This song instills a hope that West continues to push Drake further in this direction in the future.
One thing I love most about this album is the collaborations. Some less familiar names like Wizkid, Kyla and dvsn found themselves on "Views," as well as dependable Drake collaborators PARTYNEXTDOOR and Rihanna.
On "With You," PARTYNEXTDOOR's vocals pair swimmingly with Drake's by supplying key changes and vocal tricks Drake can't necessarily achieve. "Too Good" with Rihanna isn't their best work together, but it's energy is lively and fun. I just take comfort in that "Views" seems to have solidified these two particular collaborations as not just likely, but a tradition.
Perhaps my favorite song from the album is "Controlla." The song represents one of the album's most enticing beats, Drake's smoothest vocal tone and delivery, and an interesting blend of R&B, trap and tropical vibes. The song makes you want to dance without sounding like it wants to make you dance – which, in my opinion, constitutes the best dance song.
A close second favorite is the slow burn "Fire & Desire." Personally, Love Song Drake is my favorite of his many archetypes, and at first listen, this became my favorite Drake love croon to date. While professing his love for a woman isn't something new to a Drake listener, his voice has never sounded so simultaneously soothing and reverberant. While he is certainly no Al Green, on this song — and in "Views" in general — Drake has found his vocal sweet spot. In my opinion, this track finished the album off strong and should have been the final track.
Unfortunately, the "Views" title track ended the album on a lackluster note. The beat and its sample sound alright, and the rap is alright. The song reflects on his rise to fame out of his hometown of Toronto, Canada, but the narrative is something we have heard countless times.
I hate to discredit the fact that Drake acknowledges his roots. After all, that seems to be the most prominent theme of the album – many of the songs are interlaced with sounds of fuzzy radio obscured by blizzard-y winds reflective of Canada's cold winters. It's great that Drake pays tribute to where he came from, but at this point in his career, it seems he's put too much energy into acknowledging his past instead of putting that energy into his own growth as an artist.
Overall, "Views" is honestly a great album – but I wish he would color outside the lines. The production, lyrics and vocal delivery on "Views" have all been chiseled into a kind of near-perfection that is almost too perfect. As a rapper, Drake lets his guard down by singing and expressing his feelings. But nowhere on "Views" do we hear Drake completely let go to an extent that truly renders him vulnerable. This is something I'm still waiting for from Drake, and in the meantime, I'm happy to have another Drake album.
Leave a Comment
About the Contributor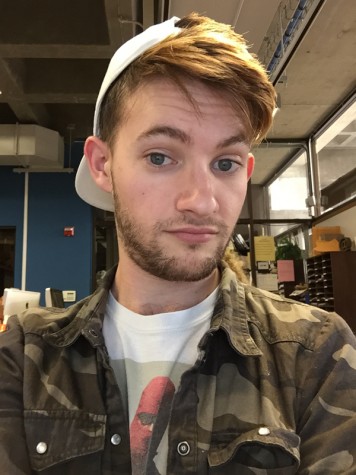 Taylor Stroud, Assistant Features Editor
My name is Taylor Stroud. I currently write and assist the Features editor for the Experience. I'll be receiving my AA in Journalism and then going places....