Zayn lets us into his "Mind"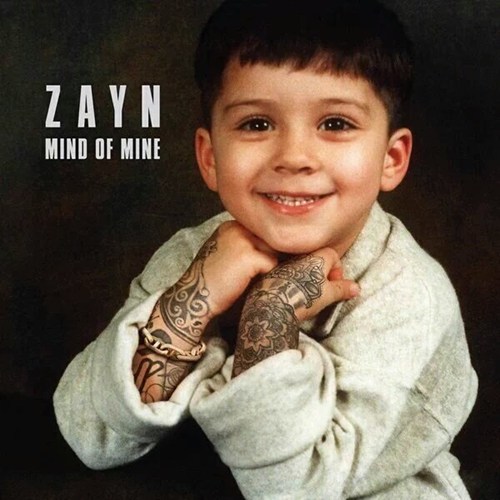 Exactly one year after his public departure from boy band One Direction, Zayn Malik – who now identifies simply as ZAYN – released his first solo album "Mind Of Mine" Friday, March 25.
As a pop and R&B fan who is indifferent about One Direction's music, I was intrigued to hear what ZAYN could offer to the world of American R&B that is almost entirely dominated by Trey Songz, The Weeknd and Chris Brown featuring Usher.
While The Weeknd made the radio a bit more interesting with the inclusion of much darker themes like drugs in his lyrics, ZAYN has taken his own approach to adding a unique twist to the genre. Not only does ZAYN's debut feature beautiful, current production and all of his own lyrics, the largest theme of the album is one we never heard from One Direction – sex. And F-words.
The album begins with the spacey "MiNd Of MiNdd (intro)" and leads into "PiLlOwT4lK". This song is the closest thing to One Direction's pop sound you'll hear on the album. Seeing as it was the first song ZAYN released since leaving the band, it makes sense to provide fans with a transition into his new sound, which is exhibited from that point on.
"iT's YoU" is a moody down tempo showcase of his sustainable falsetto. Many songs – notably "sHe" and "BeFoUr" – feature insane high notes that have only been heard every so often in One Direction. "fOoL fOr YoU" serves as the album's expected but still impressive power ballad. Some songs like "wRoNg (feat. Kehlani)" and "BLUE" give ZAYN's voice a kind of distortion that almost blends it into the mix he's singing over.
With plentiful runs and key changes, these vocal acrobatics seem to dismiss any impressions we may have had of ZAYN before he was a solo artist, and now we get to actually hear what he wants us to hear.
Just when the listener might think they can predict where the album is going, ZAYN provides "INTERMISSION: fLoWer," a brief hymn sung entirely in his father's native tongue of Urdu. Paying homage to his Pakistani heritage, this is another of ZAYN's unique contributions to mainstream pop/R&B.
The production of the album is current and forward thinking without being cheesy and club-oriented. The beats vary from moody to psychedelic to electronic with plenty of kick drum and even the occasional organ. ZAYN's newfound smooth soulful vocals provide a nearly seamless transition from track to track.
As a footnote, each song title is either spelled in a variation of upper- and lower-case letters or in all-caps. My interpretation of this is, as the album's title suggests, we are meant to feel like we're looking inside ZAYN's scattered mind.
However strange, it's a testament to the creative freedom he was allowed on this project, which is refreshing to see from any former boy band member. After all, ZAYN cited lack of creative freedom as the main reason for leaving the group. And while it's always a gamble for a member of a popular band to attempt a solo career, I'm confident that "Mind Of Mine" will solidify ZAYN's rightful place as One Direction's Justin Timberlake.
Leave a Comment
About the Contributor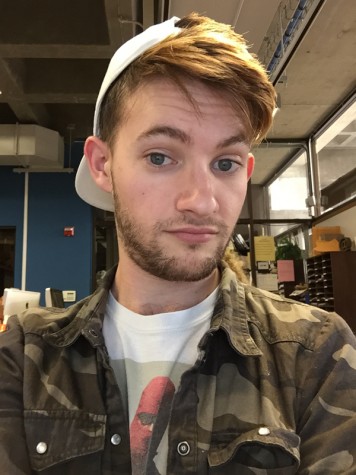 Taylor Stroud, Assistant Features Editor
My name is Taylor Stroud. I currently write and assist the Features editor for the Experience. I'll be receiving my AA in Journalism and then going places....