"Anti" rejects mainstream popstar sound
In the past two years, Rihanna has released a few singles – one being the instant classic, "Bitch Better Have My Money" – but until now she hadn't released a full body of work since her 2012 album "Unapologetic." After three years, Rihanna finally released her much-anticipated album "ANTI" on Friday, Jan. 29.
After one listen through, I failed to grasp the concept of the album. It definitely was not what I was expecting. With probably two exceptions, these songs were not written for the radio or the club. So I found myself asking, "If Rihanna's not trying to make hits, then what is she trying to do?"
After another listen, I acclimated to the sound and found my answer: something different.
As a Rihanna fan, I've never really felt that her music reflected who she really was. I've never heard her hits reflect what we see of her on Instagram – smoking things on beaches and clapping back to haters in the comments section. But the songs on "ANTI" seem to paint a more vivid picture of the real Rihanna, not the manufactured version, and although I didn't realize it at first listen, this album is what I've wanted from her all along.
In "Work" featuring Drake, Rihanna sings in Patois, a Jamaican dialect. While the "work, work, work, work" chorus is an earworm, if you don't speak Patois you probably can't pick up any other lyrics. But what's great is that where she could have gone with a clearer catchy tune for the album's first single, she instead chose to reflect her Barbadian culture. The "James Joint" interlude features a similar breezy, island vibe.
"Needed Me" is a fiery number with ample expletives addressing an ex-lover. That and "Desperado" contain bold lyrics denying any need for a man in her life long-term.
But what's taking most fans by surprise is the song "Same Ol' Mistakes," which is actually a Tame Impala cover. It's not largely known that Rihanna is inspired by rock music, but dare I say that "ANTI" is more rock than it is pop. This can be heard in the second half of the album with lots of 70s'-reminiscent guitar and airy, soaring vocals – notably in "Love on the Brain" and "Higher."
The cover is the only song in which Rihanna is not featured as a writer. With "ANTI," Rihanna succeeds in making an artistic statement while at the same time being very "anti" everything her music is known for. She broke the pop star formula of hit songs being manufactured for her, and instead opted to collaborate on songs that were meaningful.
Forget everything you think you know about Rihanna before you listen, and I think you'll be impressed with "ANTI."
Leave a Comment
About the Contributor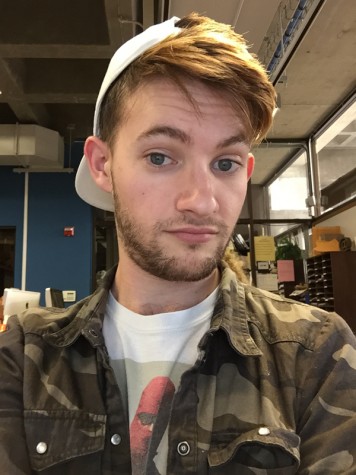 Taylor Stroud, Assistant Features Editor
My name is Taylor Stroud. I currently write and assist the Features editor for the Experience. I'll be receiving my AA in Journalism and then going places....