'City' calms listener
New album shows a 'colourful' side
Alternative rock artist City and Colour recently released his fifth studio album, "If I Should Go Before You," last Friday, Oct. 9.
City and Colour is the recording alias of the Canadian singer-songwriter Dallas Green. It comes from his name, which is a city and a color. Before releasing his first solo album in 2005, Green provided guitar, piano and clean vocals to post-hardcore band Alexisonfire.
Released two years after his last album, "The Hurry and the Harm," "If I Should Go Before You" has done fairly well since its release date, reaching the Top 40 of the iTunes albums chart.
The overall feel of the album has a more positive and hopeful sound that is different than the emotional and acoustic sound that he usually has on his albums.
One of the biggest critiques I have about most Indie-type artists is that unless you are a fan of the band or you listen to their songs multiple times, it's hard to differentiate one song on the album from another. However, with this album, the songs are catchy and musically interesting enough on their own that it doesn't seem to have that problem.
Fans of City and Colour's previous albums may be disappointed at this more amped up and upbeat sound, but I feel this new change of direction is exactly what this vocalist has been looking for.
If all of his albums had the same acoustic sound, then it would get eventually get boring. He is experimental and always trying something new.
Listening to the album all the way through, it can be hard to get past the nine-minute opening track, "Women." Although stylistically pleasing, from my experience no matter how good a song is, a long song can be hard to get through.
The standouts of the album and my favorites are the songs "Friends" and "Blood." The songs have lyrical substance that is relatable and that have a calming effect.
Overall, the album is different, but a good different.
Leave a Comment
About the Contributor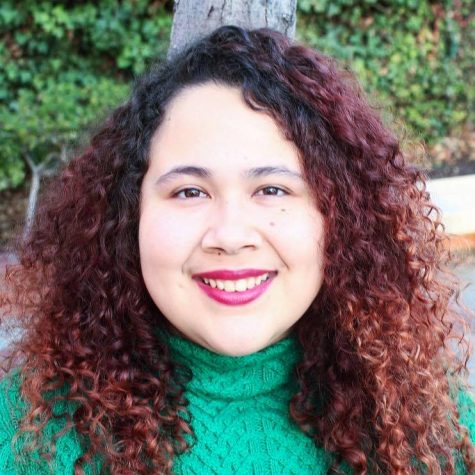 Beatriz Hernandez, Editor in Chief
My name is Beatriz and this is my last semester at LMC. I am a journalism major and I hope to transfer to UCLA.