Cornell influences the new generation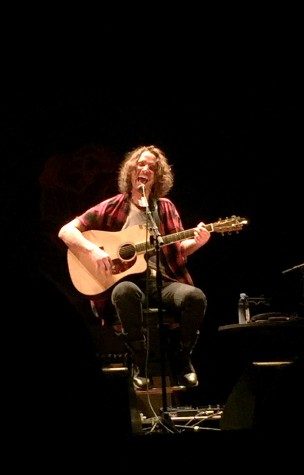 A dozen or so years ago I remember listening to Audioslave's eponymous first album every chance I got, quickly wearing out the disc that was graciously ripped for me from my dad, whom my rock-centric musical taste can be attributed. The coarse and powerful vocals of frontman Chris Cornell kept me listening and exploring his catalog throughout the years, starting with Soundgarden's first album, Ultramega OK (1988). Seventeen years, three bands, two breakups, a reunion and four solo albums later, Cornell once again showcased his aging-gracefully pipes with Higher Truth, his latest, and acoustic-led, one-man release.
His last solo album, Scream, was a critically-panned pop album executively produced by Timbaland, with contributions from Justin Timberlake and One Republic's Ryan Tedder. For many fans, including myself, Higher Truth is welcome step in the right direction. It's an altogether easy listen, there is just enough heavy guitar and patented yelps to keep the Soundgarden and Audioslave fans intrigued, and plenty of softer melodies to keep the Temple of the Dog and Euphoria Morning (his 1999 soft rock solo debut) admirers pleased.
Perhaps it's just my bias, but the 51-year-old rocker cannot do much wrong. I did not even mind the aforementioned Scream, as I can appreciate someone stepping out of his or her comfort zone for the sake of trying something different.
The standout songs on Higher Truth happen to be the first three on the record, lead single "Nearly Forgot My Broken Heart," "Dead Wishes," and "Worried Moon." It took a couple listens, but as a whole, it grew on me, and I find something else to like about the release every time I press play.
It is not the sludgy and haunting Soundgarden or the hard-rocking and howl-laden Audioslave, but it takes just enough from all of his musical ventures and created something entirely different, yet familiar.
I also had the pleasure of seeing Cornell live Sept. 26 at the Paramount Theatre in Oakland. As the venues get larger and his voice gets older, the quality begins to go down the drain, but this 3,040 seat concert hall was perfect, and allowed him to not have to strain his voice and focus on hitting every attempted note with ease.
The notes he still manages to hit are amazing, and he is a joy to experience in concert. The 30-song setlist was a melting pot of old and new, comprised of Soundgarden, Temple of the Dog and Audioslave hits, as well as covers including Franz Schubert's "Ave Maria" and Prince's "Nothing Compares 2 U," as well as his solo material.
Cornell's eclectic career continues to broaden his fan base, chances are, regardless of your particular tastes, he has done something that appeals to you, as it all has to me.
Leave a Comment
About the Contributors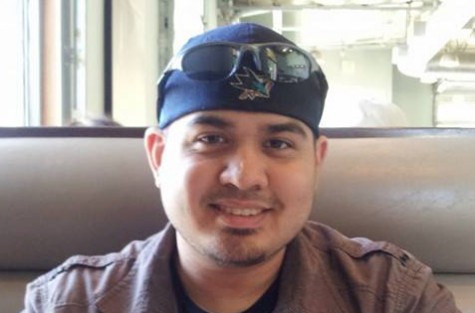 Brendan Cross, Special Projects
Brendan Cross, 22, is a former editor-in-chief and webmaster of The Experience. He is currently the special projects manager.

After graduating from...
Joseph Delano, Contributor
Hi! My name is Joseph Delano. I am 27-years-old, hailing all the way from Bethel Island. I have been at Los Medanos College for 8 years… for you math...