Netflix 'unbreakable'
New Tina Fey creation oozes hilarity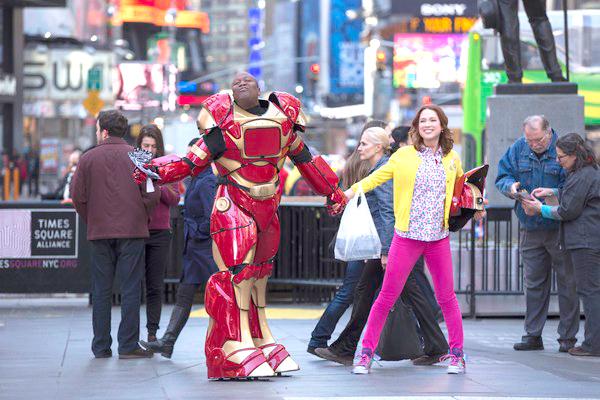 Tina Fey has done it again. With the March 6 release of "The Unbreakable Kimmy Schmidt," Fey has further solidified her place in the pantheon of comedy geniuses.
The show, which had its first season released in its entirety on Netflix, was created by Fey and "30 Rock" partner Robert Carlock and follows Kimmy Schmidt (Ellie Kemper, "21 Jump Street") and her new life in New York City after being rescued from a bunker in Indiana.
Schmidt was one of four women held in an "apocalypse bunker" by a deranged preacher for 15 years.
Unaware of the world around them, the women had only themselves and the preacher for company until being rescued in the pilot episode by the authorities.
Unsure about her future, Schmidt chooses to live in New York and experience the world.
She quickly finds work as a nanny for affluent New Yorker Jacqueline (Jane Krakowski, "30 Rock") and moves in with flamboyant struggling actor Titus (Tituss Burgess, "The Little Mermaid" original Broadway cast) with the help from landlady Lillian (Carol Kane, "Gotham").
Schmidt bursts into the life of these new friends with unexpected results.
The constant callbacks to sayings and mannerisms of the time before Schmidt was kidnapped are perfectly timed, every time.
Kemper brings a spastic energy to her character and defies expectations.
And while Burgess, Kane and Krakowski are all fabulously hilarious in their own ways, the real excitement were the guest stars.
From Martin Short ("Damages") and Dean Norris ("Breaking Bad") to Tim Blake Nelson ("O Brother, Where Art Thou?") and Jon Hamm ("Mad Men,") the guest stars in this series prove what a huge impact a 23-minute spot in a show can make on the main characters trajectory for the rest of the show.
Dean, my personal favorite, was such a treat to watch in a role that somewhat paralleled his character in "Breaking Bad."
Even creator Fey had a role as an "incompetent prosecutor."
Every character that Fey and Carlock created exceeded my presumptions heading in and proved that the former "30 Rock" team is here to stay.
I will most definitely be waiting, somewhat impatiently, for the next season. A season that I'm sure will further flesh out this wonderful display of nostalgia and charismatic portrayal of perseverance and the will to survive.
Leave a Comment
About the Contributor
Joseph Delano, Contributor
Hi! My name is Joseph Delano. I am 27-years-old, hailing all the way from Bethel Island. I have been at Los Medanos College for 8 years… for you math...