'Flesh' a quality production
Play entertains throughout run
I have come to expect a certain level of proficiency with Los Medanos College's theater productions; "Man of the Flesh" meets those expectations.
The play, written by Octavio Solis and directed by Hugo E. Carbajal, is essentially a mash-up of Day of the Dead and the "Don Juan" story. It was not a storyline I was expecting to see, but it was pulled off well. At this point, though, you can expect the unexpected and expect no holds barred with the productions that LMC puts on, pointing to previous works such as "The Government Inspector" and the well-celebrated "Fences."
During the opening scene it becomes very apparent that Juan, played by Federico Bartolo, is quite the womanizer, seemingly impregnating women with relative ease, much to the chagrin of his father.
Eventually though, Juan does find his true love with Anna, played by Marina Ketchum, the daughter of the family he is a landscaper for. Juan, on his conquest to convey his love to Anna, still manages to find himself in situations where sex is the only way out, keeping true to him being a man of the flesh.
The play has a comedic overtone but a dark undertone in dealing with Juan finding his way to Anna. Through it all, though, there is endless amounts of nonsensical air humping, just to keep things light.
The play kept me entertained and thoroughly involved. It ranks right up there with some of the best productions that have been released in the last few years. I would recommend that all LMC students and staff take a little time out of their day to appreciate yet another fun play put on by the Drama Department.
"Man of the Flesh" runs from Oct. 16 through Oct. 27 with 7:30 p.m. showings, and a matinee show Wednesday, Oct. 22 at 11a.m.
Leave a Comment
About the Contributors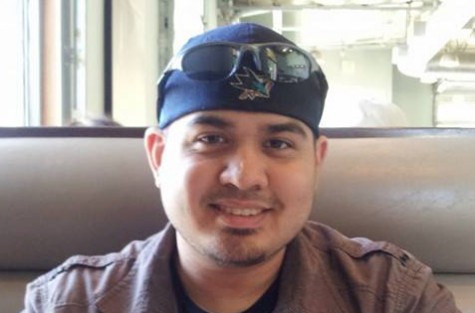 Brendan Cross, Special Projects
Brendan Cross, 22, is a former editor-in-chief and webmaster of The Experience. He is currently the special projects manager.

After graduating from...