'The End, So Far' provides fun metal madness
Slipknot's seventh entry picks up where they left off.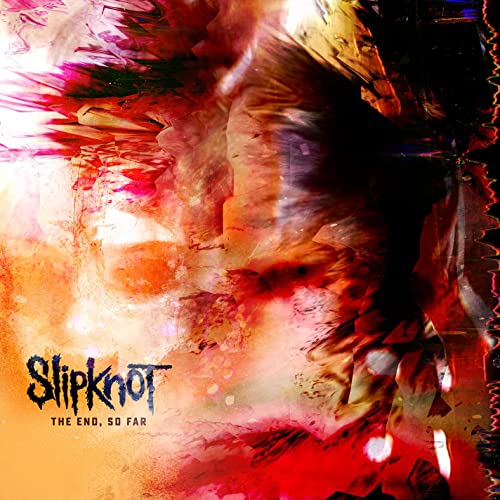 Heavy Metal band Slipknot returns with their seventh entry of their discography "The End, So Far." The album follows up their 2019 release "We Are Not Your Kind" which many fans and critics considered a return to form from the band. It is safe to say that their latest release picks up where their sound had left off, while offering some interesting new ideas throughout.
Slipknot boldly chose to show their newer experimentation on the first track of the album "Adderall," which is a synth driven track with all clean vocals. It may take a couple of spins to get into it, but the groovy bassline and addictive keyboard, along with Corey Taylor's never disappointing vocal delivery makes this track an immediate highlight.
The next three tracks, "The Dying Song (Time to Sing)", "The Chapeltown Rag", and "Yen", seamlessly blend right into the album. These tracks provide what many have grown to love about the band; killer riffs, catchy choruses, and exhilarating breakdowns, all while sprinkling some Nu Metal elements that the band was known for when they first got started. 
The fifth and sixth tracks of the album, "Hive Mind" and "Warranty", which both serve as the heaviest songs on the album, are also highlights. With a considerable amount of heavy riffs, blast beats, gang vocals, and Corey Taylor's vulgarity in his screaming vocals, makes these songs go tos when it comes to listening to the album.
One other highlight to mention in this album is the maturity in the songwriting. The band delves into drug and drinking abuse, political corruption, and depression. While these are subject matters that the band have made songs about before, there is a sense of maturity and cohesiveness that shows the band have mastered their craft.
The album goes back in forth with ballads and headbangers in "Medicine for the Dead", "Acidic", "Heirloom", "H377", and "De Sade", with "H377" being one of the nuttiest headbangers the band has put out in a long time, and will sure be a mosh pit anthem for the band's upcoming performances for a long time. Mixed into these songs are continued experimentations of synthesizers, ballads, and instances of groove metal that the band pulls off well. 
Closing off the album, fittingly, is the song "Finale", which involves everything the band played throughout the album. From Taylor's clean and unclean vocals, to the slow down and up tempo guitar riffs, to the closing gospel like vocals to give this album a calm like finish.
"The End, So Far" has something to offer for any Metal fan. While some songs may not be for everyone, you can't help but commend the band for keeping their signature sound while having elements of experimentation. It helps keep the album fresh, and may go down as one of the band's strongest albums to date.