Top 5 – Shows to watch on Netflix
As alternative streaming services grow in popularity, the once dominant Netflix has been losing its position as the trendiest source of entertainment. Other streaming services such as Disney Plus, Amazon Prime and HBO Max have taken many people's attention away from the previous forerunner. Not to mention Netflix also recently lost the rights to "The Office," one of the most popular shows among viewers.
As a result, many Netflix subscribers may be wondering what is left to watch. I assure you there are still plenty of shows to enjoy on our beloved entertainment provider. Here are my Top 5 TV picks on Netflix.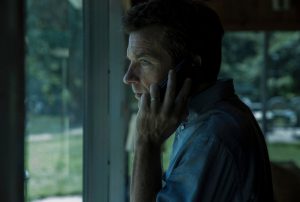 Ozark (2011-): Starring Jason Bateman, "Ozark" tells the story of an accountant who gets involved in a life of crime after laundering money for a Mexican cartel. He is forced to do what he can to ensure the survival of his family, the Byrds. The phenomenal acting and writing of "Ozark" is what makes it one of the most notable series on Netflix. There is not one character in the series who feels inauthentic and the show keeps viewers on the edge of their seats, wondering what will happen next. "Ozark" is due for a fourth and final season this year.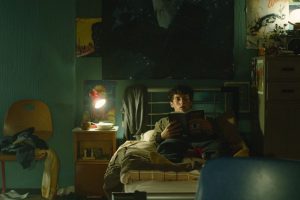 Black Mirror (2017-): This series was inspired by fictional anthology series such as "The Twilight Zone." It dissects the future of our society and how technology can have unintended consequences. The dystopian themes explore alternate realities and evaluate philosophical concepts such as mortality, privacy, political allegiances and simulations. There are currently five seasons available on the platform.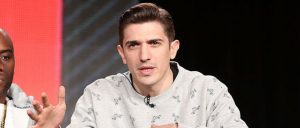 Schulz Saves America (2020-): Andrew Schulz is a well-known stand-up comedian who gained popularity on YouTube about two years ago where he began his career by posting short clips, then later entered the podcast industry. "Schulz Saves America" is a series in which he picks apart 2020 and the chaotic world we live in. Schulz gives a voice to both sides of our nation's political spectrum and manages to make fun of everyone equally. The comedy is quick and beautifully written through his monologues. Episodes include "Coronavirus," "Conspiracy Theories," "BLM" and "A Nation Divided."
Chef's Table (2015-): Creator David Gelb does a fantastic job in this series showing the artistry and trade required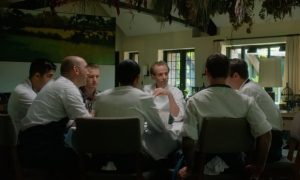 to be a great chef. Right away from the dramatic introduction, viewers become engaged and it evolves into a heartfelt adventure. The directors do an excellent job of creating stories about chefs and how they found their art form and style. The show goes to various countries around the world and gives multicultural perspectives on food and life. A warning to the audience: Do not view this show on an empty stomach or the mouthwatering meals will be unbearable to watch.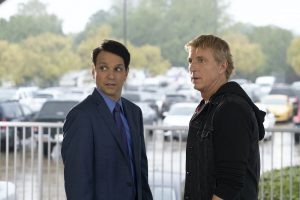 Cobra Kai (2018-): Daniel LaRusso and Johnny Lawrence are back in this series that tells the story of current lives. Though their rivalry is still strong, they are both doing what is right and help those from a younger generation find their path. The show brings a nostalgic feeling of the original "Karate Kid" and does the film justice. It currently has three seasons out and has become a huge hit.
View Comments(1)