Volleyball 10-2 in conference
Stangs win fourth matchup in a row
Los Medanos Volleyball were rude hosts Wednesday night, trouncing Marin College three sets to none.
The Mustangs cruised to easy victories in the first two games, winning 25-15 in each. They started slowly in the third game but eventually came out ahead 25-19.
Coach Lou Panzella was satisfied with the result.
"I thought we played really well," said Panzella. "We've been working really hard at practice on cutting down hitting errors, and the first two sets were probably the best we've had all season."
The first game began with LMC and Marin trading points before LMC broke the deadlock with a blistering 15-2 run, with a couple aces by freshman Janessa Seei. A surgical ace by freshman Caitlin Sadler turned the Marin players into helpless bystanders and secured the first game for LMC.
Marin found little mercy in the second game, with LMC starting the game with a 6-0 run on the back of Sadler's two kills. The Mustangs maintained a comfortable lead the entire game, with more deadly precision from Sadler, Seei, and freshman Taylor Green.
The third game started off rocky for LMC, with Marin appearing to have found a defensive answer for Sadler after blocking the freshman twice early on, but the Mustangs managed to stay in the game.
Tied at 17, LMC went on an 8-2 run to finish the game and the match.
The win brought LMC to 10-2 in conference play, just one game behind second place and a playoff spot. Coach Panzella says the upcoming matches are do-or-die.
"Friday night we play Solano, we won in five last time, that's going to be a big match. The next two weeks we play all the people we have to beat," he said, referring to matches against Mendocino, second place Napa Valley, and the final game against conference leaders Yuba City.
"Our destiny is in our hands. We keep playing like this, we'll be OK."
LMC has four games left on their schedule including two home games against Mendocino Tuesday, Nov. 10 at 6 p.m. and Napa Valley Friday, Nov. 13 at 6 p.m..
Leave a Comment
About the Contributors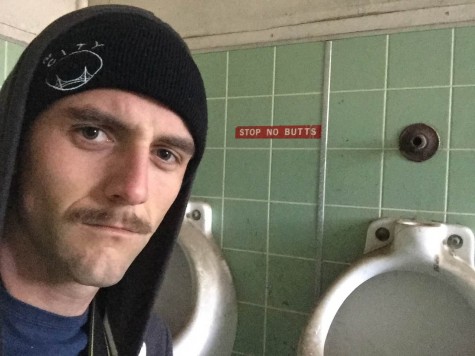 Tyler Mortimore, Staff Writer
I graduated from Rio Vista High School in 2010 and goofed around for a couple years before registering at LMC in spring of 2013. I continued goofing around...