Will Ferrel plays ball to support cancer cause
Actor and comedian Will Ferrell honored Oakland A's legend Bert Campaneris Thursday, March 12, while raising one million dollars for cancer awareness, by playing all nine defensive positions and designated hitter for ten different teams during spring training.
Nothing could be wrong with that, right?
Ferrell put a smile on people's faces as he did something that may never happen again in baseball, all while supporting a disease that is the second leading killer in the United States.
But people did find something wrong with it.
While following the action of Ferrell's day through social media I came across people who thought he was ruining the game and stealing at bats from people who were trying to make an impression.
I'm not sure how having a comedian honoring your sport is ruining the game. If anything, it is helping the game by bringing attention to the sport and possibly reaching fans whom otherwise wouldn't have paid attention during spring training.
What does ruin the game is not including some of the greatest players to ever play the game in the hall of fame because they used a substance that wasn't banned by the league at the time they played. Worse than that is not creating rules explaining to the fans why these players are not being included in the hall, and letting the voters take all the blame for not voting those players in.
One of the biggest names I came across who was against Ferrell's antics was former Oakland Raiders Manager John Madden.
"That's a lack of respect. That's a lack of respect for the game and a [lack of] respect for what players have to do to get where they are," Madden said to San Francisco's KCBS morning show.
In the same interview Madden was asked about the Pro Am golf tournament, where amateur celebrities play alongside professional golfers, and he claimed it's not the same because it is tradition. Madden is a football expert, and even though I believe the NFL would not be what it is today without him, he should stick to football because there is a tradition of celebrities participating in spring training.
Legendary actor and comedian Billy Crystal celebrated his 60 birthday by taking an at bat for his beloved Yankees. One of the most well-known country singers in America, Garth Brooks, participated in multiple spring trainings — most notably two with the San Diego Padres where he went 1-22 according to baseball-reference.com. Actors Kevin Costner and Tom Selleck, and singer Bruce Hornsby also participated in spring training.
None of them did it for charity. Crystal participated to celebrate his birthday, Brooks because he wanted to try to make the club, Costner for fun, Selleck to prepare for his movie Mr. Baseball and Hornsby to say he played for his favorite team.
The people who feel he was taking at bats away from other players may have a point. Even though these games don't count on the record books, spring training is important for players who aren't established to make an impression with their teams.
When you look at the names of the players Ferrell replaced, or was replaced by, you see that this point is flawed.
Ferrell began the day with the Oakland Athletics starting at shortstop. He took one defensive inning away from Marcus Semien who is going to be starting at that position when the season begins in April.
When he moved across the field to the Seattle Mariners he replaced Willie Bloomquist at second base. Bloomquist has been, and will likely be again this season, the Mariners utility infielder.
Ferrell also replaced reigning American League Most Valuable Player Mike Trout when he took over in center field for the Los Angeles Angels of Anaheim, which is the biggest buster of this point.
There are some players Ferrell replaced who could have benefited from that at bat, defensive inning or pitching to the one batter he faced, but spring training is a month long process and if one at bat, defensive inning or batter causes you not to make the team, you probably weren't going to make it anyway.
People may have the right to be upset about Ferrell participating in spring training, but to me if you are upset you must hate fun, not understand tradition and love cancer.
Leave a Comment
About the Contributor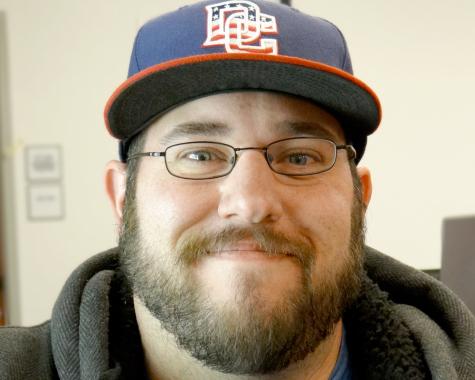 Steven Luke, Sports Editor
My name is Steven Luke and I am currently in my fifth semester at LMC and my third on staff for the LMC Experience. This semester I am the Sports Editor...