Pace of play rule change is a step in the right direction
This week Major League Baseball began to inform all 30 teams of the new pace-of-game rules. These rules include shortening the time it takes for a mid-inning pitching change, and keeping managers from wasting time arguing with umpires to try to get their "people upstairs" to look at a replay to see if it needs to be reviewed.
According to espn.go.com, "The timers in ballparks that are used to count down between-inning commercial breaks will also be used during pitching changes in the same way. When a reliever leaves the bullpen and reaches the field, the timer will be activated—starting at 2 minutes, 25 seconds on local TV games, 2:45 on national games."
This notion is small, and will not even be noticed by the fans. It will be nice however, when viewers start to see batters not being allowed to step completely out of the box between pitches. Baseball is such a laid back game of routine, and it will be nice to ramp up the pace by putting a little pressure on the players to get the ball rolling (no pun intended).
If a player violates one of these new rules by not being ready to pitch or hit right away, they are subject to a $500 fine. However, umpires are expected not to make a big deal out of a violation, as nobody likes to see an official take over their favorite sports game. They are expected just to note the violation down on a note card if it just happens once, but if it happens multiple times, umpires can step in.
According to Jayson Stark, from the same article as above, "If a player is a habitual violator, particularly of the batter's box rule, umpires are expected to have some leeway to handle those situations differently. But for the most part, league officials will speak to habitual violators afterward, off the field. In general, umpires are likely to be urged to avoid confrontations over violations of the pace-of-game rules."
Both of these new rules seem to have a solid base when it comes to speeding up America's pastime. The last rule implemented is one where we'll just have to see if it actually works.
Managers now do not have to come out and ask an umpire to review a play. Instead, they may signal to the home plate umpire that they do indeed want to challenge the play. The only problem with this rule is managers use the technique of going out and arguing with the ump, while looking to their bench to see if they should challenge the play.
The real perpetrators of why baseball has been viewed as a "slow game" by indifferent spectators are the pitchers. According to beyondtheboxscore.com, in the 2010 season Rafael Betancourt and Jonathan Papelbon took 30 seconds or more between pitches to hurl another. This means from the moment the catcher tosses them back the ball, they kill half of a minute just kicking dirt around.
It does not seem like much time they are wasting, but on average pitchers throw somewhere between 15 and 20 pitches an inning. The time adds up, making for over a three-hour affair. The way I see it, this year's new rules will just act as a bridge to next season when they implement a time clock for pitchers to wind and deliver quicker.
Just like in 2008 when replay was born in the MLB only for boundary home run calls, this is the first step for time-management rules. In 2014, MLB expanded replay, and I think this is what will happen with the new pace-of-game rules with everyone trying to speed up baseball. With the game being the least physical of the three major team sports in America, (football and basketball making up the other two) it needs to be played with a little more pace to keep fans interested.
Leave a Comment
About the Contributor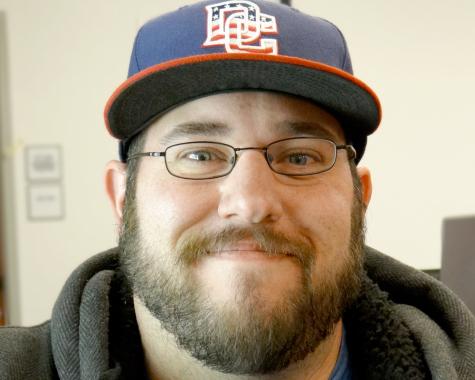 Steven Luke, Sports Editor
My name is Steven Luke and I am currently in my fifth semester at LMC and my third on staff for the LMC Experience. This semester I am the Sports Editor...