Volleyball to hold tournament
Butte and Merced visit for Mustang Classic
The Mustang's volleyball team will host their first annual Mustang Classic tournament Wednesday, Sept. 17.
Two teams, Butte College and Merced College, will travel to LMC to take on the Mustangs and each other in the tournament to warm up for the conference schedule.
"It is great to play teams that are outside our conference and see how we match up against them. More importantly it tells us areas that we need to improve before we start our conference schedule," Butte College Head Coach David Davis said of his team's involvement in the tournament.
The chance to warm up against teams from other conferences is a positive for all of the teams who participate in tournaments, but hosting a tournament is important for LMC because it gives students who aren't on campus during the evening an opportunity to watch the team play between classes.
When the regular conference schedule starts, all of the games will be at 6 p.m. making it harder for the student body that work in the evenings to experience competitive volleyball.
LMC Head Coach Lou Panzella said that is an important reason to be able to hold a tournament here on campus.
"It's an opportunity to have kids come in and see us at an earlier time," he said. "On September 17 we'll have three matches. We play Butte at 2, Butte will play Merced at 4 and we'll play Merced at 6. So it's at least 5-6 hours of volleyball.  We hope that in the afternoon, day time, that kids will be able to stop by before class or after class."
This tournament is an opportunity for students to see what a volleyball game looks like first hand, and if they show up they'll also get a look at one of the best players in the state.
Returning outside hitter Taylor Scriven ranks fourth in the state with 5.53 kills per set and sixth in the state with 6.1 points per set.
She is only one member of what Panzella believes is a well-rounded team, and their play in preconference tournaments is only making them better.
If you are on campus next Wednesday Panzella says you should come out and support LMC volleyball because no one he has known that has watched for the first time was bored with it.
Leave a Comment
About the Contributor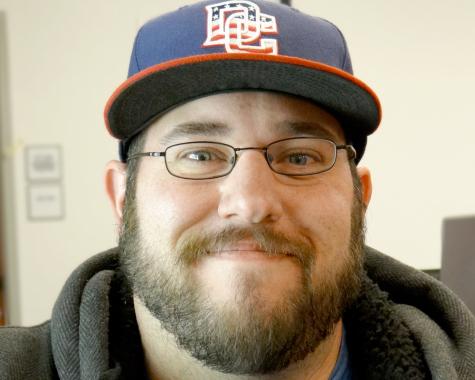 Steven Luke, Sports Editor
My name is Steven Luke and I am currently in my fifth semester at LMC and my third on staff for the LMC Experience. This semester I am the Sports Editor...