Mustangs heating up early
LMC stampedes into 2014 season.
In the span of six days, the LMC men's baseball team have played five games and ended up sweeping two double headers, but lost only their second game of the season in a tight game against Sacramento City College.
Ten games have now passed in the Mustangs' baseball season and they sit atop the Bay Valley standings. They are now 8-2 and a lot of it has to do with sweeping back-to-back double headers.
The first double header was on Feb. 20 at home against the Lassen College Cougars.
Those games started out with great starting pitching from the 'Stangs, and it was important that those starters went deep into the games knowing they were going to have to play four games in the span of three days.
LMC Head Coach Anthony D'Albora was very impressed with how well his starters pitched, specifically Brad Fulton in the first game.
"For Brad to put together eight innings the way he did was huge," he said. "Early in the game he didn't have his best secondary stuff so for us it's pleasing to see he can work through that."
Even without having his best stuff early, Fulton pitched through seven and two-thirds innings while only giving up four hits, walking three and allowing zero runs.
Even with that great outing, Lassen almost made a comeback by scoring five runs in the ninth inning. If it wasn't for some poor execution early in the game by Lassen hitters the game could have gone differently.
Lassen Head Coach Frank Avilla felt the poor execution hurt their chances of getting a win in the first game.
"It does hurt you when your guys don't execute," he said.
Lassen had multiple runners on in the first few innings and failed attempts at bunts led to runners left on in the first two innings of that first game.
In the second game with Lassen, it appeared that the momentum from the ninth inning comeback for Lassen had carried over, and they started off fast with two runs in the first and second inning.
After giving up two runs in the first two innings, only one earned, starting pitcher Nabeeh Blackburn settled down and pitched seven innings of two hit ball.
The quality starting pitching transferred over into the first game of the second double header two days later on February 22 as starting pitcher Ben Polansky pitched eight shutout innings in the win over the DeAnza College Dons.
In game two, the pitching ran into a bit of a speed bump, though, as starting pitcher Ryan Derdak only pitched one inning.  They got the win though, thanks to solid pitching out of the bullpen by Robbie McCloud and Anthony Ogolin who combined for six innings while only allowing one run.
The strong starting returned in the loss to the Sacramento City College Panthers on February 25 as Ryan Petrangelo pitched seven innings, but gave up four runs.
Obviously the team cannot win games on starting pitching alone and there is one glaring bright spot on the offense, outfielder Matt Jacobson.
Jacobson was on fire and in the five game stretch, he had a .529 batting average with two runs batted in, seven runs score, two walks and eight stolen bases.
D'Albora said, "They say, 'Hitting is contagious,'" and added that Jacobson has been taking quality at bats early in the games and has been setting himself up as well as the team for better at bats later in the game.
He's not only been hot lately, but hot all season.
After ten games he ranks high in some key statistics in the state. He's ninth in batting average, ninth in runs and fourth in the league in stolen bases.
In one of the craziest moments you will ever see on a baseball diamond, the second base umpire began yelling at the Los Medanos bench after a questionable hit-by-pitch call went Lassen's way in the first game of that double header.
"I don't know how much I can or want to get into it," D'Albora said. "It's hard to get yelled at by an umpire and then go back to playing but that's exactly what they did."
Even with the tough loss on Tuesday, the Mustangs are playing great baseball. The next two home games are on March 4 against American River College and March 8 against Cosumnes River College.
Leave a Comment
About the Contributor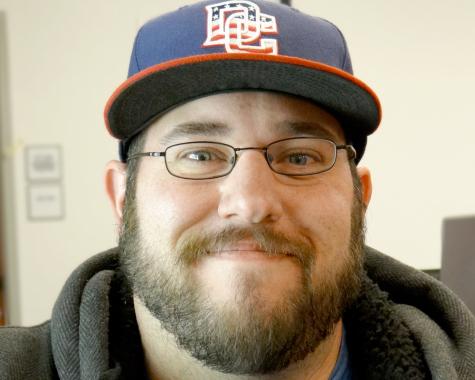 Steven Luke, Sports Editor
My name is Steven Luke and I am currently in my fifth semester at LMC and my third on staff for the LMC Experience. This semester I am the Sports Editor...