College Ball Undervalued
When student athletes go to college it is not only to continue to play sports, but it is so that they can grow physically and personally.
There are a lot of players in sports who never finished college and in some cases just went straight to the pros. While many of them function in life without issue more of them end up not living their dream than those who do.
One of the sports where high school kids are able to go straight into the pros is baseball, and while there are plenty of success stories of young men going straight into MLB from high school, the development they get in college is unmatched.
I had a chance to speak with two Oakland Athletics pitchers on the subject, closer Jim Johnson and starting pitcher Sonny Gray. Johnson went to the pros straight from high school and Gray spent three years at Vanderbilt.
Johnson did end up taking classes in college, but for him going from high school to college where they expect you to pitch every day was too much of an injury risk.
"I felt like I was physically ready to go to pro ball," he said.
That doesn't always work out, though, as the odds are already stacked against you that you'll make the pros straight out of high school. Only 5.6 percent of kids who play high school baseball make it onto an MLB team, and while the percentage of kids who play in college is still small it is nearly double high school kids at 10.5 percent.
Gray was one of the players who went to college and went on to make it, and according to him he wouldn't be here without his time in college.
"I think it was a huge impact," he said. "If I would've signed out of high school, I don't even know if I'd still be playing baseball. I was a lot smaller and I was just so young."
He was a small guy coming out of high school, and when you're a small guy like that, those years in college help your physical development.
Los Medanos College men's baseball coach Anthony D'Albora has seen firsthand how that college development can change young men.
"The camaraderie that you learn, the passion for the game, is something that you really can only get in college baseball," he said. "Professional baseball obviously is everyone's goal, but the hard part of it is that at some point in that experience it is a business, it is job, it is a grind that you will never experience anywhere else. It's hard that if you were to go from high school to professional baseball to really cultivate that energy, that tempo, that culture that's necessary to be great."
He believes that you can only get that kind of experience from playing at college baseball. The only way to get that experience is to ride on the bus with your college teammates and learn to develop team relationships that you'll need in the minor and major leagues.
He said that there will always be players who are ready to go straight to the majors from high school like Los Angeles Angels all-star outfielder Mike Trout, but he would say those are probably the two percent.
"The other 98 percent, I think need the opportunity to fail and you really don't get that opportunity in professional baseball," he said. "If you fail eventually they're going to find someone else and you don't have a job anymore. At the college level you get a chance to fail, you get a chance at experience, you get a chance hopefully to succeed and learn how to win."
Those experiences are what you need if you are going to make a career out of professional sports, and if you can grow enough personally to prepare for the grind that is professional sports.
College might not be essential to all athletes hoping to go pro one day, but it is important for the growth of the player to learn, not only academically, but to learn life experiences needed for a future in a career.
Leave a Comment
About the Contributor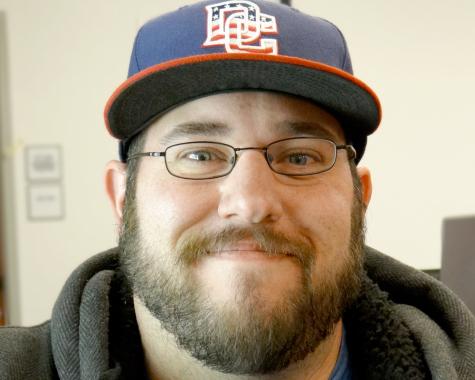 Steven Luke, Sports Editor
My name is Steven Luke and I am currently in my fifth semester at LMC and my third on staff for the LMC Experience. This semester I am the Sports Editor...