Rob Kardashian and Blac Chyna
If you're anything like me, then you have grown to thoroughly enjoy the way the Kardashian Klan's ever-expanding storylines play out like some kind of Shakespearean drama. The Kardashians and their affiliates regularly make headlines with marriages, divorces, gender reassignments and other scandals involving many a famous rapper and athlete. At this point, it has become nearly impossible to actually Keep Up With The Kardashians. But in this column I hope to break down TV's First Family's latest drama before it inevitably hits the small screen.
After years out of the spotlight, Rob Kardashian – the only Kardashian son by blood – has just gotten engaged to model Blac Chyna. And some people believe their relationship is not what it seems.
Chyna shares a child with rapper Tyga, whom she dated until he reportedly left her for Kylie Jenner, the youngest Kardashian half-sister. In this way, Rob is engaged to the baby mama of the man who could eventually become his brother-in-law. If Tyga were to actually marry Kylie – something he has expressed interest in – his ex Chyna would become his sister-in-law, so he would effectively become the uncle to his own child.
And it only gets better.
Chyna, who is rumored to have beef with Kylie, is close friends with fellow model and activist Amber Rose. Rose, who once dated Kim Kardashian's husband Kanye West, has found herself in public feuds with West as well as Tyga after criticizing his relationship with Kylie, which reportedly began while she was still underage.
Rose insists she no longer has any bad blood with the Kardashians, but those who can't get enough of this epic tale have theorized Chyna's involvement with Rob is actually an elaborate revenge plot conceived by Chyna and Rose to infiltrate the Kardashians and destroy them from the inside – a Trojan Horse for the TMZ era.
Rob and Chyna's relationship has been under suspicion because the Kardashian son has been spending a significant amount of time out of the public eye. Since 2013, he has been reclusive, struggling with weight gain and a diabetes diagnosis. Most of the Kardashian sisters as well as matriarchal momager Kris Jenner have expressed concern over Rob's emotional state and hope that he will get better. Some people think Chyna took advantage of Rob while in a low, vulnerable place in his life.
Now, this is the type of conspiracy theory that would be conjured up by an expert writing team for a tabloid magazine. There are enough facts to paint this tale as one of deception and revenge – not to mention the fact the Kardashians are constantly accused of pulling publicity stunts. But while that is certainly the more entertaining spin on the story, it is also possible Rob and Chyna's romance is something genuine.
In the latest photos to surface of the couple, Rob seems to have lost a lot of weight. Rob has posted some photos online of him working out and he and Chyna have both posted selfies with each other smiling and appearing happy – especially in the one with Chyna flashing her enormous engagement rock.
As this saga unfolds before our eyes, it is definitely a lot of fun to look at it like an episode of a scripted ABC drama with a not-so-surprising plot twist towards the end at the expense of the protagonist. But you could also look at it as a story about love and redemption, lifting the long-missing piece of the Kardashian Klan out of a dark place.
The story could honestly go in either direction, but one thing is for sure – it will be captivating to watch.
Leave a Comment
About the Contributor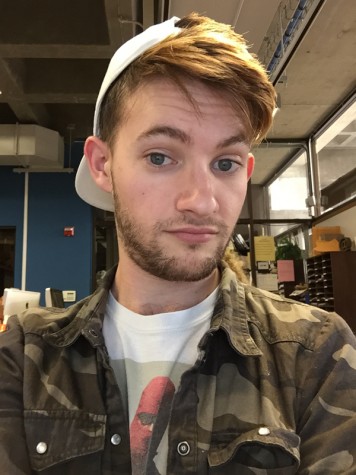 Taylor Stroud, Assistant Features Editor
My name is Taylor Stroud. I currently write and assist the Features editor for the Experience. I'll be receiving my AA in Journalism and then going places....