Make the best of a situation
I know the country is currently in turmoil, with the recent shutdown of the U.S. government, the BART strike and the potential for an Alameda County Transit strike.
The government closing down put government employees out of work and negatively impacted others who depend on them for their livelihoods.
The recently ended BART strike left people in Northern California with no transportation to work, to school or to different cities for errands, and if AC Transits strikes after the cooling off period ordered by Gov. Jerry Brown, it will do the same.
The fall has been a stressful one for our country and our region. People were unhappy, and I hear they are trying to promote a bill forbidding the transit companies in California from striking and leaving them with no public transportation.
The fall was also back to school — and the books — for me.
I did not really mind because I was getting bored staying at home watching Wendy Williams and Dr. OZ television shows.
I was just starting to enjoy meeting my teachers and classmates when my body experienced a shutdown causing me to spend two weeks in the hospital.
Shutdown. Shutdown. The word seems to disturb my spirit when I hear anyone say it.
The government does not know how much damage has been done to the people in this country — especially to senior citizens and government workers.
Many government programs have been temporarily halted with no help for the people who need it.Well, so much for our country — the home of the free and the brave.
It is not the first time this country has had a government shutdown but let's hope it is the last time.
Now it is time for the holidays once again, — Halloween, Thanksgiving, Christmas and a brand New Year 2014.
How many of us can remember the days of going to grandma's house for the holidays? It was something we longed for, knowing school would be out for a whole month, and we would get to exchange gifts and play with all the toys.
But I am really not much in the holiday spirit this year. For the sake of my grandchildren and great-grand children I will try to make it good time for them.
It could be a sad time for me because my husband passed away from a heart attack 10 days before Christmas last year, but I am going to try to be just like jolly old St. Nick, and I plan to enjoy Christmas because life must go on no matter what kind of curveballs may be thrown at us.
Of course, before then there are ghosts, goblins, Dracula and zombies night. It is trick or treat, so give me some good candy to eat. But do not put anything in the candy that will be harmful to our children.
They say the most popular costumes are the zombies, so pull out your masks and get ready for a night of fun. Be safe and watch out for our children running up and down the streets filling their bags with treats. If you party too much and feel too zombied out, give your car keys to someone else to drive.
As semester draws to an end, be prepared for testing time and then enjoy the holiday season. Life is what you make of it and it is up to you to make it right.
Leave a Comment
About the Contributor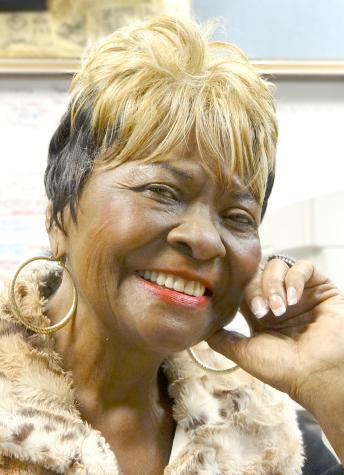 Madeline Henderson, Writer
I love to write, it always has been a joy to my soul for many years. In the late 1970's I enrolled in college in a journalism class but was unable to...