Campus gets a sneak-peek at 'God'
Rehearsals are underway and the "Hand to God" cast and crew are in the midst of preparations to stage their upcoming show in March.
Written by Robert Askins, this play focuses on a widowed mother (Ariel Dunn) who runs a Christian puppet club in a small town in Texas. Among those in the puppet club are her son Jason (Jason Miller), Jessica (Elysse Green) and neighborhood troublemaker Timmy (Teryn Macallan). The plot takes an interesting turn of events when Jason's puppet, Tyrone, comes to life and causes trouble in a hilarious way.
Aside from the plays unique plot line, LMC directors Nick Garcia and Jack Nicolaus chose to do "Hand to God" at LMC due to its multiple dimensions.
"Nick [Garcia]] and I spent a lot of time throwing ideas around and we wait until something hits and resonates," explained Nicolaus. "We were looking for something that felt funny and not just funny for the sake of being funny, but dealing with what it means to be going through darkness and pain —this play does that in a pretty funny way."
Playing the role of Pastor Greg in the play, Will Thompson believes that so far, rehearsals for the play ar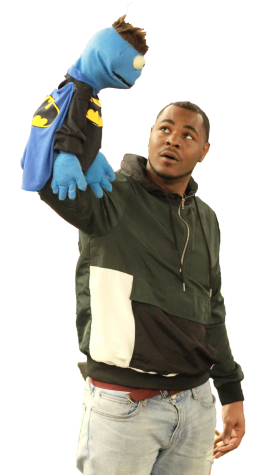 e going great due to LMC's talented cast and director Nicolaus.
"He [Nicolaus] brings new and refreshing ways to each rehearsal that gives me a fresh take on my role," said Thompson, adding that Nicolaus is "very hands-on" and lets the cast's creative thinking roam freely.
While the cast is continuing to rehearse, Nicolaus is already eager to see how the audience will receive the play due to its content.
"I am really excited to hear and witness the audience's reaction because this play is really provocative and forces us to think about a lot while also being hilariously funny," said Nicolaus.
For those who are interested in seeing this provocative and hilarious show, "Hand to God" will open at 7 p.m. Thursday, March 8 and will run through March 9,10,12,15,16,17,19. General admission will be $15, $12 with a student or military ID and $10 with a school ID. On March 14 a matinee performance will be held at 10 a.m. and tickets will be $7.