'Golf' starts rocky, picks up speed
Politicians already have a hard time pleasing all parties involved – add race into the mix and it creates conflict when caring for both your own race group and others. The Los Medanos College drama department's production of "Radio Golf" is able to depict this struggle despite minor complications in its execution.
This show is the last piece in August Wilson's "Pittsburgh Cycle" series, which recounts the stories of African-American life throughout each decade of the black experience.
Set in the 1990s, the play follows the life of an African-American man named Harmond Wilks (Devareay Williams) running to be the first black mayor of Pittsburgh with the help of his wife Mame Wilks (Dee White) and friend Roosevelt Hicks (Lenard Jackson). Complications arise when a home originally owned by Elder Joseph Barlow's (Steele Lewis) family turns out to have been bought illegally causing an inner conflict within Wilks of doing what's right for Barlow's family and what's right for his campaign.
It also takes a look at the black middle class and focuses on the themes of identity and gentrification.
The show got off to a bit of a rocky start with a few of the characters stumbling over their words and reciting their lines rather than acting as their characters. It wasn't until after the first scene transition that the actors seemed to settle into their roles and grow more comfortable on stage.
This is the second time Lewis has played the role of an older man — the first being "My Block" — and the fact that a younger student convincingly plays the role of Elder Joseph Barlow, is especially impressive. He accurately portrays the characteristics of an old man through his gait and gesticulations. In an unscripted moment of the show, Lewis dropped a map when reaching for a pen uttering a simple "oops" instead of picking it up. Rather appearing as an awkward mistake, the reaction stayed true to his character.
Unlike other LMC productions, this show was not colorblind casted. "Radio Golf" was specifically written to discuss the struggles of African-American life, so Wilson did not want non-black actors to be casted as they wouldn't be able to accurately portray the hardships in his story. By producing an all African-American play, "Radio Golf," the show is able to provide more accurate representation and educate our community on the experience of other race and ethnic groups.
Despite its minor faults, the cast and crew's production of the show is able to do justice to Wilson's last play.
"Radio Golf" will continue to play at the Little Theater tonight and will continue to through April 9 and 11 with 7 p.m. showings.
Tickets will be $7 for students or those with military ID, $10 for the general public and $5 for middle school and high school students with an ID.
Leave a Comment
About the Contributors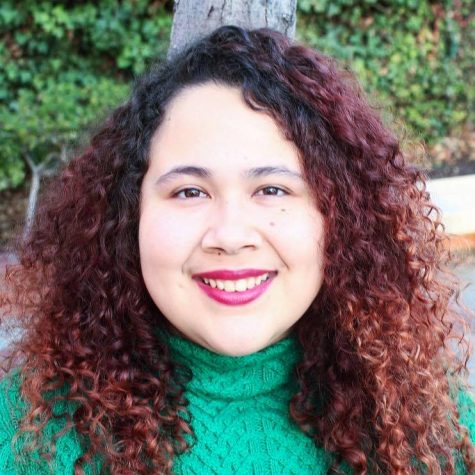 Beatriz Hernandez, Editor in Chief
My name is Beatriz and this is my last semester at LMC. I am a journalism major and I hope to transfer to UCLA.
Jazmine Gordon, Photo Editor
Hello, my name is Jazmine Gordon. I am currently one photo editor. I have been on staff for several years now. I was perspectives editor for three 3 semesters....