Parsons says farewell LMC
After seven years on staff at Los Medanos College, music coordinator Keith Parsons will be moving on to a marketing career at Diablo Valley College. Students, staff and faculty gathered in the music building Thursday, March 12 to bid their final farewell.
Music teacher Diane Maltester, along with the rest of the adjunct faculty who work part-time, put on the celebration after they found out only a week or two ago that he was leaving.
"I was happy for Keith, [but] concerned for the department. I hope that we can find someone as good as he is," said music teacher Jonathan Knight.
Most LMC students, however, were surprised to learn of his departure.
"The entire musical concert band just found out he's leaving today [March 12]," said LMC student Bryan Calderon.
Parsons has been working toward receiving his MBA at Brandman University and officially departed Monday, March 16 to begin his journey as the marketing and communications coordinator at DVC.
"A lot of the tasks that I did here rollover to what I'm going to be doing there," said Parsons.
His departure strikes more than just staff and faculty, but students as well.
"He's always going to be a part of the LMC Music Department," said Calderon.
Students recognize that, while the department has lost one of its staff members, the new job is a chance for Parsons to further his career.
"It didn't impact me too much," said LMC student Langston Bui, and added that people move on and he's glad Parson has received this great opportunity.
Although the transition is a sad one for Parsons, it is one he feels is good for his career.
"It's where my degree is taking me," he said.
Leave a Comment
About the Contributor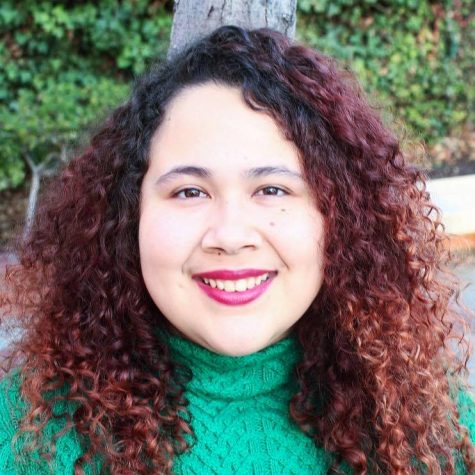 Beatriz Hernandez, Editor in Chief
My name is Beatriz and this is my last semester at LMC. I am a journalism major and I hope to transfer to UCLA.