Wearable tech for nocturnal auditors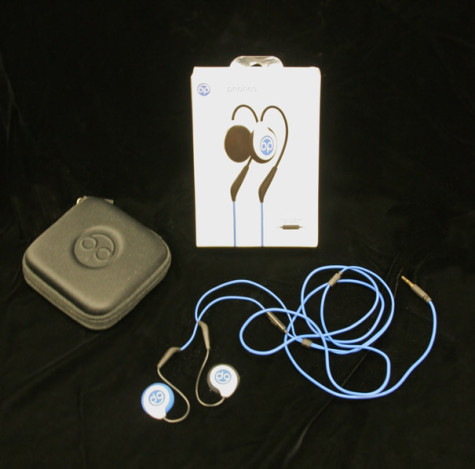 Photo By Cathie Lawrence
I always listen to music when I sleep. It doesn't matter what genre it is, just the noise lulls me into a slumber. Currently, I use my iPad to facilitate sleep. This generally does fine, but what happens when I take a road trip with friends, or have a guest at my house? Not everyone likes the tunes at night, so I end up using my headphones.
The problem with headphones is that they are extremely uncomfortable to sleep in. The buds are almost always way too big and end up being forced into my ears. In comes the Bedphones.
These headphones are made for one purpose, to make nighttime listening convenient and comfortable. The over-the-ear phones are great, they are wicked thin, just a quarter-inch, and have great grip. These are so thin, in fact, that when I wore them I could not even feel them. It was as if the music was playing from within my brain.
Coming in simple packaging, the set included various soft tips for the buds. In truth I actually could not tell the difference in feel from one cover from another. The phones also come with a nice carrying case and an eye mask.
With a companion app that acts as a timer for your music, you really get an all around experience from these headphones.
The main gripe I have with these phones is in the quality of sound delivery. I found there to be sufficient vibrancy of sound from the side that I was laying on, but on the side that was not being pressed against my ear there was definitely a lack of quality. This is not an issue with the ear speakers themselves as much as it was an engineering blunder.
In addition, the purchase price is quite high; at $59.95, the Generation 2.0 series is quite pricey. Perhaps with an engineering fix, the price would not seem so farfetched.
The fix would be difficult they are of the exterior style of headphones. Overall I was pleasantly surprised with the quality of sound itself and would definitely recommend that people try these to fix a problem us nocturnal auditors often have.
Bedphones are available at various retailers and at www.bedphones.com
Leave a Comment
About the Contributors
Joseph Delano, Contributor
Hi! My name is Joseph Delano. I am 27-years-old, hailing all the way from Bethel Island. I have been at Los Medanos College for 8 years… for you math...