'Non-Stop' thrill ride
Neeson delivers spring hit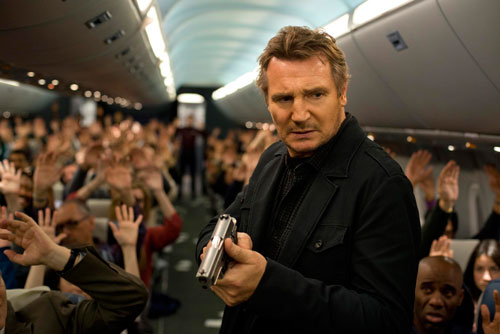 "Non-Stop" was a much better movie then I anticipated. Going into the movie, it seemed to me as I was going to watch Taken 3 and that Liam Neeson was going to have to search for his daughter again.
While Neeson did play a similar role (a good guy who goes to great length to save people) "Non-Stop" had it's own suspenseful plot and it really paid off.
Neeson plays a man named Bill Marks who is a U.S. Air Marshall that is extremely committed to his job. Marks is an alcoholic with family issues and the movie does a good job in portraying this and the way it effects him.
The movie is filled with illusions and deception, which makes it excellent for keeping viewers on the edge of their seat.
The movie does an excellent job of hiding the identity of the antagonist and at the same time, makes you falsely believe someone is the suspect.
My only problem with the movie is that, toward the end, events begin to become very chaotic. However, the suspense element was still there and present throughout the entire movie.
I would definitely recommend this movie for others, especially thrill-seekers. While the movie isn't perfect, it is still full of plot twists and is an emotional roller coaster.
Leave a Comment