LMC actors win over Idaho
Students get a chance to showcase their talent states away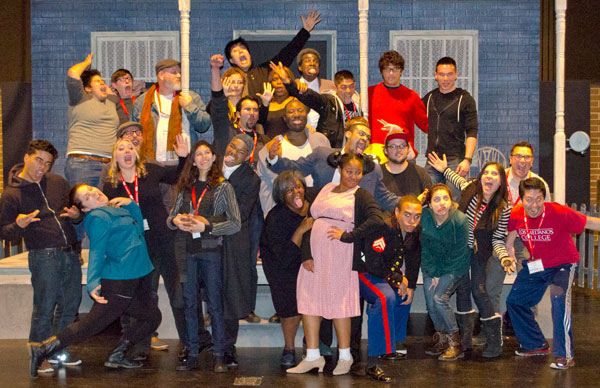 A total of 27 students from Los Medanos College's Drama Department, including the cast of Fences, had the opportunity to go to the Kennedy Center American College Theater Festival (KCACTF) from Feb. 17 to Feb. 21 in Boise, Idaho. The Drama Department brought back not only newfound experiences and knowledge, but also two awards and future opportunities.
The production of Fences, written by August Wilson, was performed twice on Wednesday, Feb. 19 at the festival. Fences had won an award, being one of the only community colleges selected to perform their play at the festival. This is the first time an August Wilson piece had been performed at the festival. An award was also given to Michael Simpson for Up and Coming Stage Manager.
"What makes us successful is that everyone in our department is passionate and they're following their dreams passionately or using that passion," said Drama Department Chair and Professor Nick Garcia. "I feel like when you're doing what you love with every part of you, then it's hard not to be successful."
The students became what Garcia compares them to "celebrities" overnight. Before the performance of Fences, people would recognize the students from LMC and "flock to them." After the show, they had two standing ovations. At the end of the second show, the audience were "screaming and cheering." Garcia enjoyed seeing his students "breathe in the audience" and have a tender moment of hugging each other and crying out of happiness knowing "they did a great job."
After the performance, one of the faculty members at the University of Idaho set up a meeting in the conference room, which overlooked the hockey rink. The students were catered to and had the opportunity to have a one on one with the faculty.
Many universities were interested in the Drama Department as well. Transfer pathways were opened up to Boise State University, University of Colorado Boulder, Western Washington, and California State University East Bay.
One particular faculty member from CSU East Bay came to the cast's critique, which is only evaluated by the national committee. The faculty member woke up early so he could thank every one who was a part of the production because he personally knew August Wilson.
CSU East Bay, along with the University of Pacific, had the similar idea of wanting to rent vans to pick up students from the Drama Department, have them see a show and even tour the campus.
A member from Oregon Contemporary Theater reached out to Garcia about performing a play, having a meet up with the cast from Fences, and possibly hiring them for work.
The LMC students continue to showcase their talent recognize, being the two keynote speakers especially bonded with them. One of the keynote speakers, Idris Goodwin, a national award-winning playwright, had especially bonded with the students. During the keynote address, the students were the only ones that Goodwin had called out specifically by name. Both keynote speakers saved the students' cell phone numbers and expressed interest in mentoring them through their journeys.
Du'Praiseja Smith, who played Raynell Mazson in Fences, experienced KCACTF for the first time.
"I was afraid but just the whole atmosphere was different," said Smith. "Everybody was really supportive of each other and the competitions weren't like I expected them to be but it was pretty fun getting to know people and network with each other."
In addition to the keynote speakers and other productions by several different universities, there were various workshops for different interests.
One of the workshops was Next Step. Students that entered in the workshop were given a 90 second monologue that they had to perform in front of chairmen from different universities of members from companies. After a couple of hours, there were callbacks and students that they were interested in were given more information.
Claudia Vasquez, who has been to KCACTF last year, is amazed by the work of her fellow peers.
"I'm just really proud of where we come from. LMC used to be this little school, which nobody knew. In the past couple years, we became so well known. It is because thanks to our Director, Professor Nick Garcia, and you can see all the work he puts up and how much he knows or believes that we have it in us," said Vasquez. "That really helps us and wants us to get better. It wants us to keep going and see what's out there for us."
Leave a Comment
About the Contributor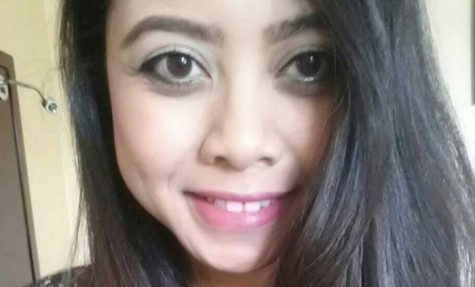 Rattana Kim, Writer
Rattana Kim, 19, is in her third semester of journalism at Los Medanos College, and it will be her second spent as features editor for The Experience....