Film is 'Special'
There's something about a done-right pursuit movie — the everyman in dire trouble, the cheap motels with slack-jawed attendants, the lone pair of headlights hurtling down a desolate highway, the shotguns, the duct tape — that makes for a magical experience. Jeff Nichols' new film "Midnight Special," a pursuit movie informed by early-era Spielberg, is electric.
Writer and director Nichols begins his latest work in a dimly-lit, cheap motel room occupied by two blue-collar men and a comic book-reading boy (Jaeden Lieberher) in swim goggles. Through a combination of local news reports and a police scanner, we learn an Amber Alert has been declared for the boy and that one of the men, Roy (Michael Shannon), is his father. After some careful surveillance through the drapes, Lucas (Joel Edgerton) declares it safe to leave, and the trio drive off into the night in a weathered Chevy Chevelle.
In hot pursuit is the FBI, led by specialist Paul Sevier (Adam Driver), and the Christian cult Roy and the boy's mother (Kirsten Dunst) escaped from.
Nichols, the mind behind "Shotgun Stories," "Mud" and "Take Shelter" — one of the best films of the last decade — proves again that he's one of the best young filmmakers in the industry, and by far the most skilled at coaxing strong, subtle performances out of his actors. Though "Midnight Special" is much more of a genre film than his first three efforts — many correct links to the John Carpenter films of the early `80s have been made — Nichols melds the chase with his previous family dramas to create emotional tension that doesn't typically exist in other, lesser films.
Nichols continues his symbiotic relationship with Shannon, the anchor of his first two movies and a memorable part of "Mud." Like Nichols' low-key ascension, Shannon has quietly become one of the best actors around — just a brief glare from his asymmetric eyes can convey more information than a well-crafted monologue. This is the third time Nichols has made him the embattled, blue collar Everyman, and Shannon continues to prove there is no more interesting avatar with which to explore and subvert American masculinity and fatherhood.
Edgerton and Dunst (fresh off her incredible turn in season 2 of "Fargo") are both great, but Driver nearly steals the show as the intelligent but nebbish Sevier, an academic type thrust out in the field — always the smartest guy in the room, but never the bravest.
Spielberg's early classics — "Jaws," "Close Encounters of the Third Kind," "E.T." — grounded their drama in their characters. Fathers wrestling with the responsibility of parenthood, kids dealing with absentee fathers — you didn't just want them to escape the insatiable shark so they could live, you wanted them to escape so they could live together as a family. Nichols brings this old-school sensibility to "Midnight Special," exploring new territory while maintaining his artistic vision.
Leave a Comment
About the Writer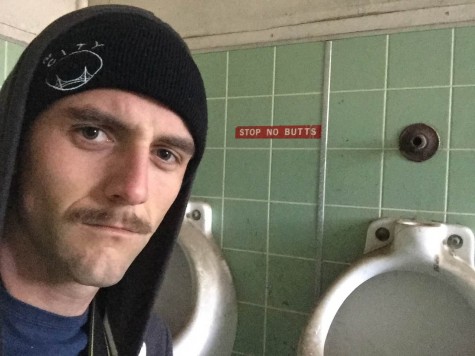 Tyler Mortimore, Staff Writer
I graduated from Rio Vista High School in 2010 and goofed around for a couple years before registering at LMC in spring of 2013. I continued goofing around...