Rocky win probable
This year's Actor in a Supporting Role category for the 88th Academy Awards is loaded with great performances, but ultimately comes down to a two-man race to grace the Oscar trophy February 28.
Mark Rylance, Bridge of Spies – If you did an image search for stills from Bridge of Spies, and looked through every picture with Mark Rylance's character Rudolf Abel in it, you would notice that he is making the exact same face in each, giving off a vibe that tells everyone around him that he is bored with life as a Soviet spy. As this movie was based on real events, perhaps the actual Rudolf Abel suffered from a lack of exuberance as well, meaning Rylance did the part justice, but this character was not award worthy, nor should it have been nominated.
Christian Bale, The Big Short – Perhaps Christian Bale's next role will be as the Fantastic Four's Mr. Fantastic, as he not only has the waistband elasticity to transform himself into the characters he plays, ala skin and bones Trevor Reznik in The Machinist and hulking anti-hero Batman in the Dark Knight trilogy, but he also does not shy away from any genre. In The Big Short, he plays drumstick-toting and slightly off-kilter hedge fund manager Michael Burry. I enjoyed Bale in this role, but I also enjoy him in every one of his roles. He dives into this character and does not come out, but his costar Steve Carell stole the show and should have gotten the nod instead of Bale. Much like Rylance with Abel, the Burry role could have been given to anyone, and it would not be award winning. Not only is Bale's screen time the least of the four main actors in the movie, but his character does not go on the same emotional trajectory as the others, especially Carell.
Mark Ruffalo, Spotlight – Thus begins the top three performances – from here on, I would not be disappointed with either of the actors taking home the prize. Of the five nominees however, Ruffalo's portrayal of Boston Globe reporter Mike Rezendes lands right in the middle. The climax of this movie is a shouting match between Ruffalo and Michael Keaton's character, who is the editor of the Spotlight portion of the Globe. It is an amazing scene that by itself may have given Ruffalo the nomination. He is extremely believable in his role as an investigative journalist and is the standout in a cast of other great performances. While that room-shaking argument may have helped his case, it may also have hurt it as well in that he never reaches that pinnacle at any other point in the film.
Tom Hardy, The Revenant – Tom Hardy, perhaps even more than his screen partner Leonardo DiCaprio, commands every scene he is in. Maybe it is the evil and no holds barred nature of his character in The Revenant that slots him just under who I think should win this category, but frankly, I do not think it is his time to win an Oscar. He will be back, however – hopefully in a lead role that fully lends him the reigns on the movie that does not also star an actor who everyone knows needs an Oscar.
Sylvester Stallone, Creed – Sly will finally get his due for his long-tenured portrayal of the American icon Rocky Balboa, 40 years after he was initially nominated for the part in the film that started it all. Who knows if Creed is the last entry into this franchise, but it seems to at least be Stallone's swan song as Rocky. When watching this movie, I had no idea that Stallone could captivate like he did. His father-like figure to snubbed Michael B. Jordan's Adonis Creed character was played perfectly to a tee. The boxing itself in the movie is well done, but it plays second fiddle to the relationships that needed to be formed out of thin air. At this point, Stallone is not even acting as Rocky, the character is in his blood, and he pours it all out on the screen. If he can still run up the Philadelphia Museum of Art steps, he should find that an Oscar awaits him at the top.
Leave a Comment
About the Writer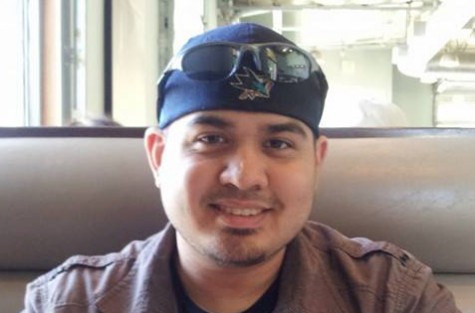 Brendan Cross, Special Projects
Brendan Cross, 22, is a former editor-in-chief and webmaster of The Experience. He is currently the special projects manager.

After graduating from...