'Creed' inspires new generation
After the training montages and the unforeseen hurdles on the road to the "big fight," there are two possible endings for a boxing movie. One, the main protagonist beats the reigning champ, usually one who's a real jerk. Or second, they lose to the reigning champ, who's still a real jerk, but they find out that sometimes winning doesn't always come with a title belt.
I've never seen the original "Rocky." Nor have I seen its sequels, other than drunken half-viewings of "Rocky IV" in which Rocky defeats Russian superman Ivan Drago and ends the Cold War. It's early in this fourth film of the series in which Drago pummels Rocky's friend, and former rival, Apollo Creed to death in the ring.
In the newest movie in the franchise, Ryan Coogler's "Creed" opens with Apollo Creed's extramarital son Adonis "Donnie" Johnson, born after his father's death, locked up in a solitary cell in juvenile hall. Like his father before him, he'd been giving a beat down to a boy several years his senior. Enter Apollo's widow Mary Ann Creed, played by Phylicia Rashad ("The Cosby Show"), who steps in and asks the boy if he'd like to live with her.
Fast-forward to adulthood, Johnson played by Michael B. Jordan ("Fruitvale Station") is a self-trained boxer fighting in Tijuana by night and working an office job in Los Angeles by day. He decides to go pro, but Mary Anne Creed understandably doesn't approve, and the gym his father trained in refuses to train him. This being a boxing movie in the "Rocky" universe, Johnson moves to Philadelphia and seeks out the underdog legend himself, Rocky Balboa (Sylvester Stallone) to train him.
Balboa, of course, requires some cajoling to come back to the world of boxing as he now runs a small Italian restaurant, named after his deceased wife Adrian, and seems to have been fending off training requests for some time. But Johnson has that champion's tenacity, and ends up getting the old man to return to the gym.
Another item that is also required in a boxing movie is a pretty woman to show concern when her man is taking a beating, and so for this film Johnson meets Bianca (Tessa Thompson), his neighbor and a budding musician.
He trains and toils and hits snags in his relationships with Balboa and Bianca until we come to the big showdown with "Pretty" Ricky Conlan, who is, ironically, a lot less pretty than Michael B. Jordan.
While boxing movies — and all other sports movies — all use the same familiar tropes and plotlines, it's the characters and direction that determine whether they triumph or die. Coogler's fantastic debut "Fruitvale Station" showed us the last 24-hours of Oscar Grant's life before he was killed by a BART police officer on New Year's Eve of 2009. Here, dealing with myth instead of tragic nonfiction, his artistry flourishes along with long one-shots following Johnson from the locker room into (and around) the ring, as well as the spectacular title fight at the end, features some of the most gorgeous cinematography this year.
And the characters!
Coogler shared writing duties with friend Aaron Covington and the duo not only made a compelling figure out of Johnson, but filled their world with both well-developed primary characters and extras that give you a taste of "Philly" life. Stallone, in his trademark, prototypical "Future Hendrix" delivery, puts in some of his best work as the curmudgeonly Balboa, and produces most of the film's great one-liners as well as its more poignant scenes.
Likewise, Thompson excels as the singer-songwriter love interest. Johnson is regularly warned of the short-term nature of boxing, and Bianca, a musician who has progressive hearing loss, mirrors his "get-it-while-the-gettin'-is-good" attitude, and makes it perfectly clear to him that while he is terribly handsome, she has better things to do than be a man's crutch. This isn't to say she is some sort of ice queen. To the contrary, Thompson and Jordan have great chemistry together and Coogler takes care to make sure their relationship grows naturally.
Jordan shows again that he's one of the finest young actors in the business. He brings great depth to a character in a movie that, again, is ostensibly about people punching each other in the head. Johnson is a complex character, a kid who grew up in group homes and juvenile halls before receiving the Creed silver spoon. This duality informs much of his character, and throughout the movie he struggles with trying to live up to his father's legendary standard while running from his name.
With "Creed," Coogler cements himself, along with the likes of Jeff Nichols and Ana Lily Amirpour, as one of the best young American filmmakers. It's impressive to watch the 29-year-old Oakland native pack what could have been a fairly mediocre by-the-numbers movie, with tremendous amounts of pathos.
More impressive is that this "Rocky" movie, coming nearly 40 years after the original, is one of the best movies of 2015.
Leave a Comment
About the Writer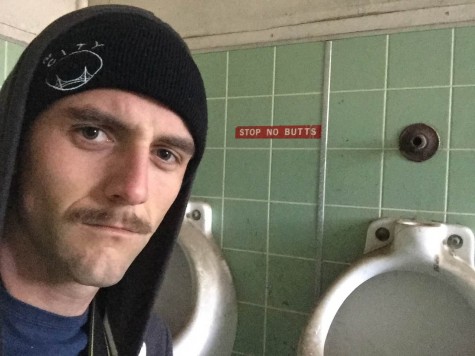 Tyler Mortimore, Staff Writer
I graduated from Rio Vista High School in 2010 and goofed around for a couple years before registering at LMC in spring of 2013. I continued goofing around...