'Spectre' strengthens 'Bond'
Latest film proves to be a worthy addition to series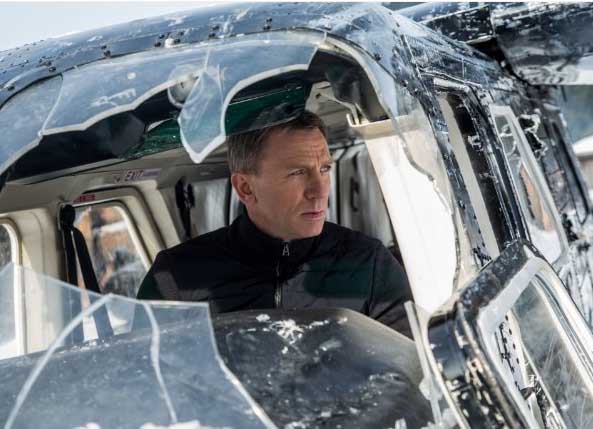 "Spectre," the latest film in the James Bond series, continues Daniel Craig's winning streak as the British spy with a license to kill.
Director Sam Mendes ("American Beauty," "Skyfall") begins his movie with a virtuosic long shot, the camera following Bond around a vibrant Día de Muertos celebration in Mexico City. Of course, things don't stay civil long and Bond ends up in a harrowing fight for control of a barrel-rolling helicopter over a plaza full of people. Not surprisingly, this ends with Bond coolly smirking and adjusting his tie.
After the underwhelming title song, the movie picks up with Bond being castigated by M played by Ralph Fiennes ("Harry Potter," "Grand Budapest Hotel") for the Mexico City debacle. M explains that MI6 is being absorbed by another agency that's looking for any excuse to shut down the 00 program. He asks Bond to keep his gun barrel cool for the time being. Bond politely declines. He has a secretive meeting of the world's most powerful criminals to attend.
The movie's action sequences are spectacularly staged, from the helicopter stunts in the opening to a high-speed chase through the streets of Rome to a bit of plane skiing in the Swiss Alps. Like "Skyfall," the finale is perhaps a bit less thrilling than what precedes it, but it still supplies a satisfying conclusion.
Lea Seydoux, the wonderfully talented French actress of "Blue Is The Warmest Color" fame, joins Craig. Her Madeleine Swann is a more combat-competent Bond Girl than many of her predecessors, and Seydoux and Craig have good chemistry from the jump.
On the anti-democratic side, Oscar winner Christoph Waltz ("Inglourious Basterds") brings his playful-but-sinister delivery to the movie's villain, Franz Oberhauser, leader of the shadowy organization. Waltz sells every line, even some of the film's clumsier expository dialogue the Bond franchise is known for. Dave Bautista ("Guardians of the Galaxy") plays the mercenary who is chosen to hunt down Bond. The 6'6" Bautista is a former WWE wrestler, and looks like quite the natural when he throws the boozing spy through walls.
Though Roger Deakins set an impossibly high bar in "Skyfall," the movie's photography is often beautiful, with cinematographer Hoyte van Hoytema ("Interstellar") capturing gorgeous images of Mexico City, London, Rome and Tangier.
The jewel of Craig's impressively consistent Bond run is still "Casino Royale," but Mendes has done an admirable job of staving off the late-stint slump that many of the former Bond's have suffered. Craig's four films' continuing storyline, a first in the series, is seemingly wrapped up here. His battered Bond completes his arc in style.
Leave a Comment
About the Contributor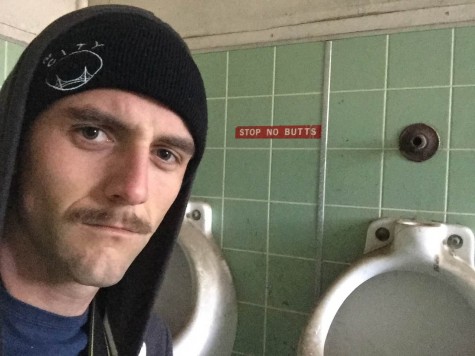 Tyler Mortimore, Staff Writer
I graduated from Rio Vista High School in 2010 and goofed around for a couple years before registering at LMC in spring of 2013. I continued goofing around...