Netflix goes into the belly of the 'Beasts'
"A boy is harmless? Does the boy have two eyes to see?" Idris Elba's Commandant asks his troops in Netflix's first original film, "Beasts of No Nation." "The boy has two hands to strangle and fingers to pull triggers. That boy is very dangerous."
And so young Agu, no older than 12, is drafted into the Native Defense Force (NDF), a rebel faction fighting against the government in the movie's anonymous African country. An often-horrific boot camp of sorts follows, concluding with the Commandant ordering Agu to execute a prisoner. A shotgun is offered to the Commandant who denies it, saying such a weapon is too large for the small boy. He gives Agu a machete instead and so sets off.
The movie is beautiful as often as it is brutal, with director Cary Joji Fukunaga ("True Detective," "Sin Nombre") showing his usual flair for stunning visuals and powerful performances. Set in a country mired in war, Fukunaga portrays the violence subtly; it's ever-present, but not exploitative like it may have been in the hands of a lesser director. The effect of the war's violence on women isn't ignored either.
Young Agu is played by first-time Ghanaian actor, Abraham Attah, who showed incredible depth. Late in the movie, Agu says he is no longer a child but an old man, and Attah's eyes prove that he's not just speaking in metaphors. Attah is partnered with Emmanuel Nii Adom Quaye's Strika, who gives an outstanding performance as Agu's friend who is made mute by trauma.
Elba ("Pacific Rim") also turns in a great performance as the charismatic and predatory leader of the rebels. His motivational speeches speak of the evils done by the government forces and competing rebel groups, acronyms that perhaps have as much meaning as the violence they cause.
Some have complained about the movie's general vagueness — the nameless country, the unclear politics, the occasionally abrupt advancement of plot — but I think this adds to the experience of viewing the war through Agu's eyes. What sense can a child make of a war that few adults can fully figure?
"Beasts of No Nation" is also notable as Netflix's first entry into producing its own films. The movie will also play in Landmark theaters to make it eligible for Oscar nominations, but its instant availability in millions of homes is interesting for a movie that, in other circumstances, would only get a limited release.
My only substantial complaint is the movie's music. In an otherwise fantastic movie, it was a little disappointing to find a simply passable score, though it's not intrusive at any point.
"Beasts of No Nation" seems destined to go down as a great war film, and one of the few that succeeds in portraying war without glorifying it. If Hollywood doesn't overlook it for its Netflix distribution, look for it come Oscar season.
Leave a Comment
About the Writer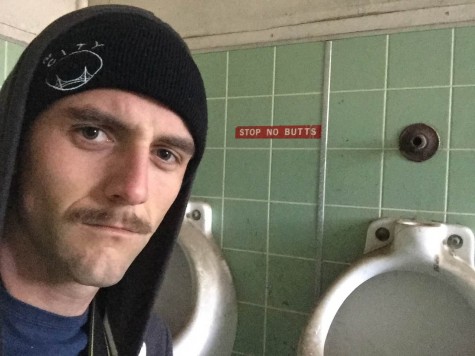 Tyler Mortimore, Staff Writer
I graduated from Rio Vista High School in 2010 and goofed around for a couple years before registering at LMC in spring of 2013. I continued goofing around...