Canadian popstar deserves respect
It's been nearly a year since we were blessed with the pop album of the decade.
On June 24, 2015, notable Canadian Carly Rae Jepsen released her third album "Emotion," her first since her hastily-assembled 2012 album "Kiss Me." That record's indifferent reception — despite it being a solid collection of songs — might've defeated a lesser person. But a hero never gives up. They persevere.
Like Stallone in "Rocky IV," Jepsen trained on the Canadian tundra for months, weaponizing her songwriting abilities. She collaborated with members of Vampire Weekend and Blood Orange, learning the many styles of pop. After years and years of preparation, she unleashed pure bliss on her naysayers.
"Emotion" articulates all the beautiful feelings and moments of love — from meek flirting, to the endorphin rush of the first kiss to the empowering feeling of telling your ex to take a hike.
It starts with "Run Away With Me" and its memeified, triumphant saxophone intro. The song's tale of long-distance lovers evokes lovely imagery: "'Cause you make me feel like/ I could be driving you all night/ And I'll find your lips in the streetlights/ I wanna be there with you," she sings, and your little Grinch heart grows several sizes bigger.
While Beyoncé might represent the id many of us would like to be ("If you try this shit again, you gon' lose your wife," she warns Jay), Jepsen is the ego we're probably closer to. One of the judges on Canadian Idol commented that Jepsen is "the most adorable and vulnerable human being ever," and the latter is all is present all over "Emotion."
This album is the butterflies-in-the-stomach feeling when working up the courage to text a crush. It is the involuntary and instantaneous smile on your face when they reply with a playful winking emoji. It will make you wish for a summer sweetheart and then — if you snag one — act as the soundtrack for your cheesy-as-hell fling.
But besides having an album full of retro bangers, Carly Rae has something the other preeminent pop Canadians lack — decency. Like the heroes of "The Lord of the Rings," British Columbia native Jepsen reigns in the Canadian West with a just hand, while the Eastern Canadians pollute the culture with their various evils.
Drake portrays himself as vulnerable, but his vulnerability comes with a clingy misogyny ("Soon as you see the text, reply me," he sings in his newest single) not present in Jepsen's hopeless romantic anthems. Lyrically, The Weeknd is essentially a more-misogynistic Drake with the added variable of a coke habit, and — though his last couple singles have been great — the Biebs is still more dumpster than human.
Most still see Jepsen as a one-hit wonder after the summer 2012 ubiquity of "Call Me Maybe," a classic for sure, but not the only time creative lightning has struck this diminutive Canuck. Don't let them keep the wool over your eyes.
View Comments (1)
About the Writer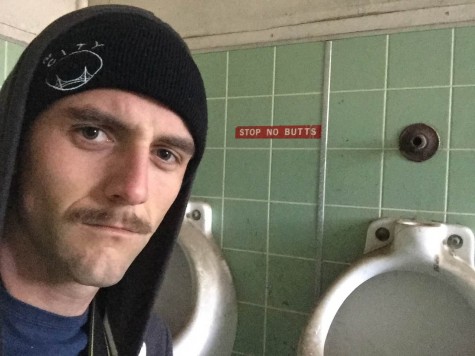 Tyler Mortimore, Staff Writer
I graduated from Rio Vista High School in 2010 and goofed around for a couple years before registering at LMC in spring of 2013. I continued goofing around...