Sia's new album attracts listeners
Singer-songwriter Sia released her seventh studio album entitled "This Is Acting" just last Friday, Jan. 29.
The album's title, "This is Acting" comes from the fact that most songs on the album were originally written for other artists. Sia in turn is taking the music and singing from their perspective, "acting" as if the experience were her own.
Released two years after the success of "1000 Forms of Fear," while competing with Rihanna's "Anti" "This Is Acting" currently ranks at No. 4 on the iTunes albums chart while the former sits at the No. 1 spot.
However, just because one is ranked above the other, doesn't mean that it is an indicator of which is the better album. While "Anti" is able to gain mainstream recognition due to Rihanna's pop stardom, it lacks lyricism, whereas "This is Acting" does not.
Although I haven't heard much from Sia other than a few of the more popular singles, I've always been able to admire her songwriting abilities and her uniqueness. Known for addressing real world issues in her songs, the first track and next single "Bird Set Free" captivates with a message of freedom, which sets the theme of many of the songs on the album.
I see Sia's rasp and off-key moments as projections of genuine emotion that add character to her vocals. Her imperfections add meaning to what she is singing.
Sia manages to combine the catchy pop sounds that have helped grant her commercial success, while being able to produce music that is able to send a meaningful message.
While I appreciate experimentation with different genres the switch gave up Sia's ability to showcase her vocal skill in "Move Your Body," originally intended for Shakira. It stands out as a song vastly different from Sia's usual style. Rather than her usual upbeat soulful sound, it has an electro pop sound that seems as if it would be played at a dance club.
Even though not every song has to be about a struggle, a dance song feels foreign coming from an artist like Sia.
The important thing to remember about the album is that this isn't Sia. In "This is Acting" she takes the "rejects" and turn them into something beautiful and real. And even when the songs don't feel like Sia, the grit and rawness in her voice that is able to reel me back in.
Leave a Comment
About the Writer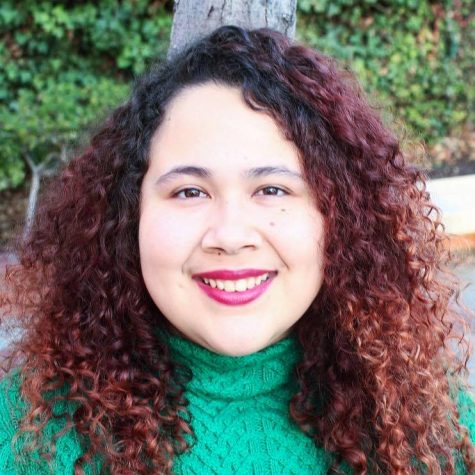 Beatriz Hernandez, Editor in Chief
My name is Beatriz and this is my last semester at LMC. I am a journalism major and I hope to transfer to UCLA.