Bieber releases CD on "Purpose"
Just two weeks ago, the Canadian vocalist Justin Bieber released his fourth studio album "Purpose," and has already reached success with over 600,000 records sold, as well as debuting at no. 1 on the Billboard 200 chart, surpassing even the hit British boy band One Direction's "Made in the A.M.," also released on Nov. 13.
Despite other remix and compilation albums released since his last album in 2012, this album is meant to be the successor to the third studio album "Believe."
In recent years the singer has gained a bad reputation in the mainstream media. However, lately with various public apologies and the announcement of a new album, Bieber seems to be changing his ways — and in more ways than one.
To most, just the mention of the artist's name would make a person feel hesitant to take a listen, as it seems that any music girls like — particularly teenage girls — is usually considered to be subpar compared the music tastes of other genders. But this album explores a new side of him that allows him to be able to garner a bigger audience.
My personal favorite off of the album is the cheeky track "Love Yourself," a romantic sounding yet funny diss at an ex with lyrics such as, "My momma don't like you and she likes everyone."
Bieber worked in collaboration with singer Ed Sheeran on this track. Just listening to the song it is easy to hear Sheeran's influence on the song.
Bieber's vocals have improved over the years, and I'm hoping that he continues to experiment with his sound and record some old school R&B tracks similar to the covers he used to sing back when he was on YouTube in the future.
While his album is beginning to show a deeper truth to him, the pop sound of his music can overpower the overall meaning of the songs.
This happens on one of his latest singles, "Sorry." The song is about apologizing, but its upbeat sound makes it more of a dance track, and takes away any meaning was supposed to have.
But luckily this isn't the case for the whole album. Calm piano songs such as "Mark My Words" and the title track "Purpose" give listeners a chance to appreciate his vocal ability.
Don't let Bieber's bad reputation keep you from recognizing his talents and listening to his albums.
Leave a Comment
About the Writer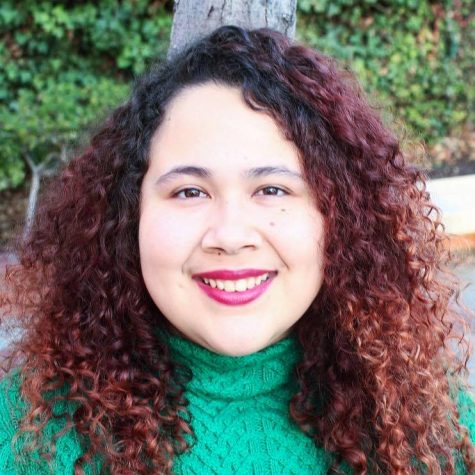 Beatriz Hernandez, Editor in Chief
My name is Beatriz and this is my last semester at LMC. I am a journalism major and I hope to transfer to UCLA.