Musical proves to be enriching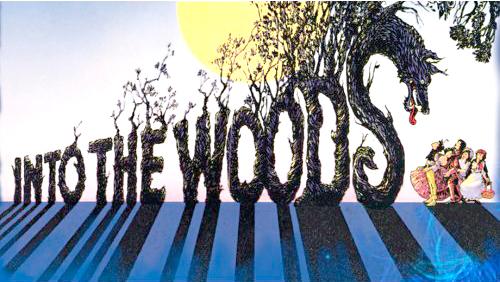 Pittsburg Community Theatre's "Into the Woods" musical had its last show on Sunday, March 8. The theatre was packed and had an audience of all ages – that starts the tally at two things I did not expect going to a local play at 2pm on a Sunday. I soon found out that I was in for an afternoon full of lovely surprises the musical was packed with, which made for an expertly produced play and an enriching afternoon.
I say enriching because ITW was honestly one of the best plays I've seen. The play puts a modern realistic twist on the classic Grimm fairytales that everyone knows; however, the script and plot were just one part of an entirely innovative and engaging form of entertainment.
Other unique characteristics the play featured were frequent character chases, entrances and exits that took place on the pathways between the audience members' seats, which of course made the audience laugh to no end. There was also – spoiler alert – the hilarious sacrifice of the narrator in Act II.
The success of the production was due to the excellent execution of three crucial components of any theatre production: a fantastic cast, efficient props / great stage design, and of course the well-written script and musical numbers.
The characters included a hungry, at first naïve Little Red Riding Hood, the wolf, Cinderella, Cinderella's Prince, Rapunzel, Rapunzel's Prince, Snow White, Jack (and the Beanstalk), Sleeping Beauty, the Witch, the Baker, and the Baker's Wife. They were all intertwined so well in a way that called out the ridiculous Disney "happily ever after" endings, and instead showed the lesson of "be careful what you wish for", as well as the importance of always doing the right thing and being happy with the life one is given.
The musical is great in that comedy always accompanied a moral lesson. In one scene the two princes (who are brothers) sing "Agony", a song about how they must have Rapunzel and Cinderella – yet later on in Act II (spoiler alert) Cinderella's Prince admits to her that he was "raised to be charming not sincere" after he cheats on her with Sleeping Beauty because he grew bored of his marriage and felt unfulfilled. This theme of revealing the true nature of these beloved characters is eye opening and at the same time relatable and witty, and can precisely be attributed to the aforementioned script and cast.
The staging and props were professional and, for once it seems, important to the validity of the entire play. It was obvious that a lot of work and precision went into ITW, and it was appreciated.
The play's most notable actors included Mario Rappa, who plays Cinderella's Prince and kept the audience laughing with his haughty portrayal of the realistic flaws and adoring someone that has only surface appeal, as Cinderella did. He then went on to portray the real personality of a prince that constantly lusts after women and, in fact, has no interest in anything tangible, which is then backed up by Christina Boothman, who plays Cinderella, and her stark realization that the prince she wished for is in fact a womanizer and a deserter.
Also noteworthy was James Bradley, who plays both the Narrator and the Mysterious man, and at one point openly changes costumes during a scene; again attributing to the play's uniqueness. Steven Mergogoey-Conti plays two different characters as well – the wolf and Rapunzel's Prince – and he didn't disappoint in the musical number "Hey, Little Girl", which was dripping with creepiness, or in "Agony", sung in Acts I and II about different women. Tina Smith, who plays the Witch, and Gregg Klein, who plays the Baker, both did stand up performances as well.
Overall, "Into the Woods" was a lovely production that was a must-see at our local theatre. Hopefully it inspires audiences to realize that there are many, easily accessible avenues for quality theatre entertainment locally.
Upcoming productions at the Pittsburg Community Theatre include Neil Simon's "Barefoot in the Park", following two vastly different newlyweds trying to broaden each other's horizons, and the two-man show "Greater Tuna" that pokes fun at rural life in Texas' third-smallest town.
"Barefoot in the Park" will run from Thursday April 23rd to Sunday April 26th, with "Greater Tuna" running from Thursday May 14th to Sunday May 17th.
Leave a Comment
About the Contributor
Yetunde Ogunleye, Perspectives Editor
Hi my name is Yetunde and I have recently just become a an editor, I hope to write more pieces for the experience as I learn more about production. I am...