Movie runs laps around the heart
Kevin Costner stars in the heart-warming true story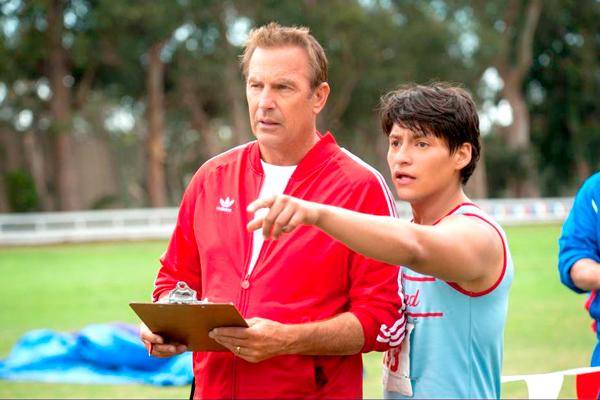 "Not much."
That's the answer when I am asked what I know about cross-country running, team sports and working in a field picking fruits and vegetables.
The fact that I knew next to nothing, however, did not matter because "McFarland, USA" managed to paint such an exemplary portrait of the lives of a high school cross-country team from Southern California that, almost from the beginning, I was hooked.
Hooked on the story, the characters and even the actors.
The story told was one of perseverance, family and community, a dream and a will to accomplish it.
I love when I walk away from a movie and need to know exactly who each actor is, and what else they've been in. For me, it is perhaps the most important thing about the performance.
And I must say, the acting in this film was strong. The picture, directed by Niki Caro and based on a true story, stars Kevin Costner ("Dances with Wolves") as former football coach Jim White struggling to find his niche in a new town with new players. Carlos Pratt ("Paranormal Activity:
The Marked Ones"), whose light in Hollywood has just recently begun to shine brighter, portrays Running Team Captain Thomas Valles. Maria Bello ("The Cooler"), Morgan Saylor ("Homeland") and Valente Rodriguez ("George Lopez") also lend their considerable talents to the film.
This is easily Costner's best acting since the "Hatfields & McCoys" miniseries in
2012 and Bello is often a treat and almost always under-utilized.
If you like well-constructed films that tug at the heartstrings, teach you something new and strive to inspire, "McFarland, USA" is a definite must see.
Leave a Comment
About the Contributor
Joseph Delano, Contributor
Hi! My name is Joseph Delano. I am 27-years-old, hailing all the way from Bethel Island. I have been at Los Medanos College for 8 years… for you math...