Moore and Dern are top choices for Oscar
'Wild' choice for supporting role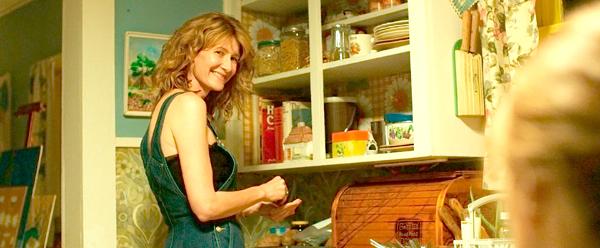 As far back as I can remember, my favorite part of the Oscars has been the actresses.
It may be because they are more socially allowed to emote more, but the women almost always grab my attention, and keep it, from the very beginning.
As I began to critique nominees for Actress in a Supporting Role, I had predictions on who I thought was going to win based purely on previous performances.
I must say, I was pleasantly surprised at the results after actually watching all of the films. I was also surprised at the lack of nominations for some of the acting performances by women this year.
"The Imitation Game": Keira Knightley as Joan Clarke certainly left a lot to be desired. Clarke, the co-worker of Benedict Cumberbatch's Alan Turing, was a part of the incredible team credited for breaking the Nazi encryption code Enigma.
Knightley portrayed Clarke as whiny and insincere. A woman of Clarke's accomplishments and depth surely deserved a better depiction than the one she received. Knightley's nomination is the most surprising on the list. She will not, and certainly should not, win this year.
"Boyhood": Patricia Arquette was perfectly fine as Olivia Evans, mother to main character Mason Evans Jr.
Where she faltered was in the way her character seemed detached. Rarely emotional, Arquette tended to squander the opportunities presented by various scenes in the movie. Perhaps that was the result of Director Richard Linklater's vision, but it just felt watered down and prohibited me from getting attached to her character.
Even her "breakdown" moment was bland, where it really could have been the most emotional scene in the movie.
"Birdman": Emma Stone was great as Sam Thomson, daughter and assistant to her movie dad Riggan Thomson, played by Michael Keaton. With a confidence and frailty, Stone showed that she is not to be underestimated.
"Into the Woods":  Meryl Streep again proved that she might be the best actor of all time. Her portrayal of The Witch in the Disney musical was magical. Quirky, malevolent and misunderstood, The Witch is brought to life with a superb realness.
The only fault was all of the singing in the film was done in the studio, which hinders the authenticity of the performance, whereas other musical adaptations have been sung on set, which provide a realness that was lacking in this film.
"Wild": Laura Dern stunned as Barbara "Bobbi" Gray, the mother of Reese Witherspoon's character Cheryl Strayed. Depicted solely through flashbacks, Dern's Bobbi told the story of a mother struggling to stay afloat while dealing with personal and familial troubles with elegance and emotion.
To sum it up, Dern was perfection and Streep was stellar as always. One of these women should win this year. If you want to find me, I'll be huddled on my couch, listening for Dern's acceptance speech.
Leave a Comment