West and his 'Burden'
Author-professor to speak in San Francisco April 10
By BEATRIZ HERNANDEZ
Author and Union Theological Seminary professor Cornel West will speak about "The Burden Carried by African American Men" April 10 at the Nourse Theater in San Francisco.
Best known for his book "Race Matters," which sold more than half a million copies, his speech will focus on the themes of his book which include the analysis of nihilism, or worthlessness, black anti-semitism and the role of gender in racism.
West is also known for his political activism, which began at a young age when he attended civil rights demonstrations with his family in Sacramento.
It's from West's work as a proactive intellectual and his experience in writing and teaching that brings him to San Francisco to speak about "The Burden Carried by African American Men".
"I think that it's important that enough people listen," said Child Development department chair Janice Townsend, "to start forming a common truth."
Townsend facilitated a New Jim Crow workshop earlier this month based on the book "The New Jim Crow" by Michelle Alexander. The workshop drew in around 60 people who discussed the book and the idea of developing a common truth and a beloved community that supports its students and each other.
"If you don't have shared truths how deep is your community?" questioned Townsend.
This is the third year the college is practicing its self-reflective idea of "looking in and looking out," which has been a theme of several professional development workshops and activities on campus.
Townsend said the reason behind such events is based on the fact that people may be misinformed on the issues people of color face, and it's important to know that not every person of color goes through the same thing.
Although there has been a societal push for more diversity, she said some people might have unintentional biases outside of their own awareness.
"It's important that people learn their own truths and biases," said Townsend.
West's upcoming lecture will include topics expressed in his books.
Ticket prices range from $12 to $75 and are available at cityboxoffice.com. For more information on this event visit ciis.edu.
Leave a Comment
About the Contributor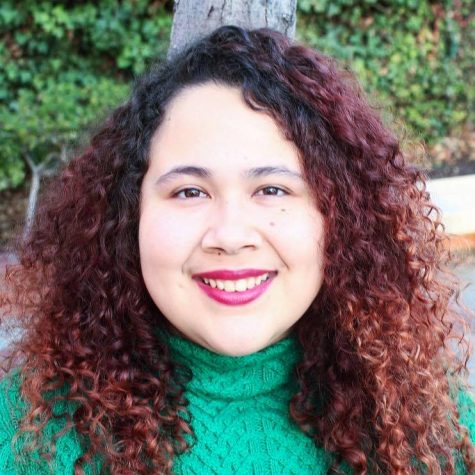 Beatriz Hernandez, Editor in Chief
My name is Beatriz and this is my last semester at LMC. I am a journalism major and I hope to transfer to UCLA.