'Day Labor' jams out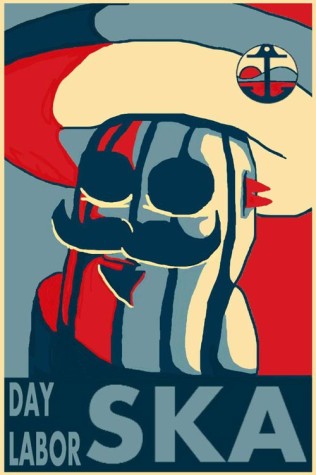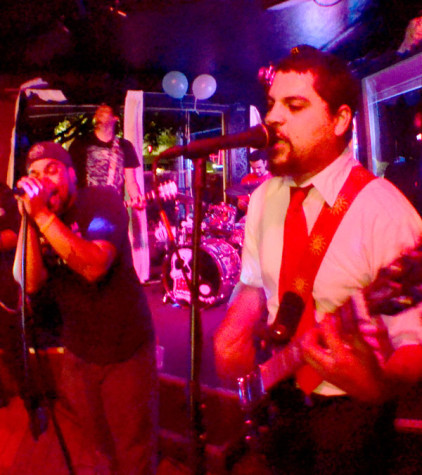 Students from Los Medanos College formed a ska band named Day Labor and now have many local fans. The band members tour all over the Bay Area, so fans can be throughout the Contra Costa County.
Ska is essentially a mix between punk rock and reggae, with roots coming from Jamaica in the late 1950s. Typically, a ska band will have an ensemble of instruments, including trumpets, saxophones and trombones.
Day Labor features Fernando Lozano on drums, Tony Fontana on bass, Christian Munoz and Diego Marquez on guitar, Isaac Fematt on tenor saxophone, Javier Munoz on trumpet, Aaron Craig on trombone and Terrance Williams on vocals.
"When the band first started, we had a goal to just have fun and make some music that people enjoy. Now, we have a loyal fan base and it's surreal," said Craig.
Streetlight Manifesto, another band of the same genre, is a big influence for Day Labor.
"They aren't mainstream enough like all the 'pop' music you see, but they have many fans all over. They have kept their own sound and haven't compromised themselves to get more popular," Craig mentions about Streetlight Manifesto.
Having a similar background of starting small and working its way up through the genre of ska, Day Labor hopes to follow the same path of simply playing music to have fun and not focus on making money out of it.
Craig elaborates on his band's image, "I don't think people expect a group like us to do what we do. We don't look the part, and we don't act like it. I believe we are something of a quiet storm."
A fan of Ska bands like Streetlight Manifesto and Less than Jake, student Jonathan Paoli added, "Ska isn't a commonly played genre, and it's reassuring to see new bands make their way here in town."
Paoli then added, "It's actually really cool that LMC has bands that are active and playing shows in the area."
In the future, Day Labor hopes to continue to grow, expanding in its talent as well as their fan base. More shows and more tours would help spread their music to new fans all around the country Craig adds.
Overall, Day Labor has no plans to slow down, with more shows on the way. Day Labor is currently set to play April 25 at the venue Gilman, located at 924 Gilman Street in Berkeley. For more information, including dates for upcoming shows, you can like Day Labor on Facebook.
https://www.facebook.com/DayLabor/app_2405167945
Leave a Comment