Coal Baron review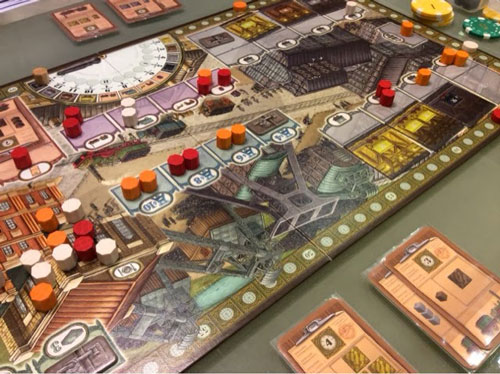 This game, Coal Baron, was a good game. There were a lot of pieces, and it took quite a while to learn how to play and get a good rhythm down. Once you did, however, the game went fairly smoothly and was joyful to experience. In general terms, each player acts as a singular coal conglomerate operating a shared mine. Each player has workers, their own mineshaft, orders and money to spend on actions. Paying for actions allows for the player to enter the mineshaft and collect coal types. Each order has a specific type and amount of coal cubes to "mine" in order to fulfill the card. Each player uses workers to get money, reserve time in the shafts, and so forth.  As stated before, the set up time was quite lengthy, but probably not more than that of a similar game.
Leave a Comment
About the Writer
Joseph Delano, Contributor
Hi! My name is Joseph Delano. I am 27-years-old, hailing all the way from Bethel Island. I have been at Los Medanos College for 8 years… for you math...