Beware of these local haunted locations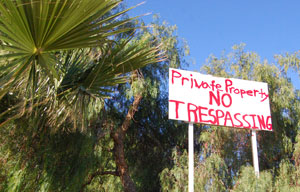 There are multiple places in the East Bay that people claim are haunted or felt the presence of a spirit. If you want a good scare or are skeptical and want to disprove these claims, here are some places you could visit.
Black Diamond Mines is a place that has numerous ghost sightings and eerie feelings from guests. It is located on Somersville Road in Antioch. One of the ghosts that is seen the most is what people call "The White Witch." Her name was Sarah Morton, a woman who died in the 1800's when the carriage she was riding in turned over and crushed her while she was on her way to deliver a baby. She was not a religious person so when she was alive, she told her children that she did not want a funeral. After her death, her children tried to hold a funeral for her on three separate occasions and each time they were interrupted by extreme storms. Finally, after the third time, her children went through with it despite the weather. Now people have reported seeing a white apparition between the headstones of the Rose Hill Cemetery, where she was buried. People have said she is looking for a way out.
Another creepy place to go to is Gravity Hill on Empire Mine Road in Antioch. The myth is that in the 1950's, a bus filled with children was driving home from a field trip. The bus skidded off the road into a river and all of the children drowned. The myth is that the ghosts of the children still reside there and help others not have the same accident as them. When you go to Gravity Hill and put your car in neutral, your car is then pulled up the hill. It is said that it is the children pushing you to safety.
The Byron Hot Springs Hotel is also a location that has rumors of being haunted. Unlike the other locations, it is considered trespassing if you go on these grounds. The hotel was originally built in the late 1800's and was often filled with Hollywood stars and famous athletes. The hotel was burnt down in 1901. It was then rebuilt and back in business in 1902. Soon after that, this building was victim to another fire in 1912. They rebuilt it a third time and it still stands today, but now in ruins and graffiti. The myth is that the victims of the fires at the hotel have never left and still reside there.
Leave a Comment
About the Contributor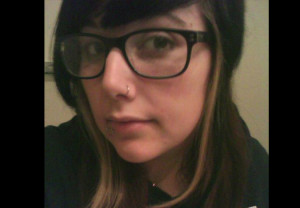 Stephanie Pattison, Web Editor
My name is Stephanie and I am currently on the LMC Experience Staff as the Web Editor for the online version of The Experience. My major is Journalism...