Taylor super swift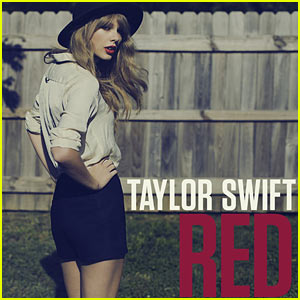 Have you ever bought a CD and from that moment you had it on replay over and over again? If so, then you'll understand when I say that Taylor Swift's new album Red is one that I haven't stopped playing over and over again.
Taylor's 4th album is by far one of my 2012 favorites.
Known as the country singer that fans love and know each lyric to every song. I am proud to say I'm one of them, and in this album she takes a new approach. She still sticks to her country roots, but also mixes in pop and rock 'n' roll.
The combination of all three genre's has made a fabulous extended play.
A few of my favorite songs in the album are "22", "Red", "We Are Never Ever Getting Back Together" and "The Lucky One."
Producers on the album feature Jeff Bhasker, Scott Borchetta, Max Martin, Dan Huff, Dan Wilson, Butch Walker, Nathan Chapman, Jacknife Lee, Shelback and Taylor Swift herself.
The price to buy Red is $14.99 on both iTunes and www.target.com.
I give Red five out of five stars. It really is the best.
View Comments (1)