Classes, Coffee, and Costa Rica
Sandra Brooks, student to farmer
Although schools and colleges in California have moved all classes online to fight the Coronavirus pandemic, distance education is not a new form of learning. Los Medanos College has been offering online courses for quite some time — and turning out online success stories as well.
Amateur coffee grower Sandra Brooks attended LMC from her residence in Costa Rica back in 2018 when she found she could take Spanish classes online. She was excited by this fact because she said it "would be a major help with interacting with local people" in the country she now calls home.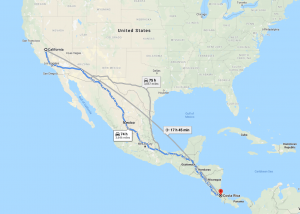 Brooks and her husband moved from California to Costa Rica in 2004 as self-supporting missionaries, teaching the Bible to English speakers.
Professor Laurie Huffman was Brooks' teacher when she took her Spanish courses and enrolled in the Travel Marketing program online two years ago.
With classes now being conducted through Zoom, some LMC students are finding it harder to interact with their peers and teachers through a computer screen. For Brooks, that wasn't the case. In fact, she enjoyed Zoom interactions more than face-to-face interactions.
"You feel like you make life-long friends as the online discussions and weekly Zoom office hours keep you totally connected," said Brooks. "I felt that I was better connected through the online classes than I was when I attended face-to-face classes which rarely gave time to interact. Taking the classes online has been a real joy and my instructor is a delight."
But the joy of learning online was tempered by one disadvantage Brooks endured during her time online at LMC.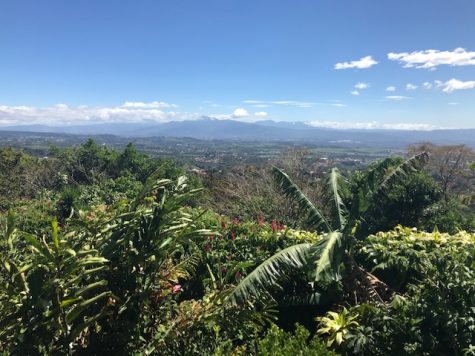 "My greatest challenge is that in the area that I live there are tremendous thunderstorms," said Brooks.
Since where she lives is somewhat remote, she explained she was limited to a single internet provider and a system using a wireless radio receiver that draws the electrical charge.
"Any hint of lightning," she said, requires unplugging electronics, "not just turning it off but disconnecting the power from the wall as latent charges can remain in the wiring and burn out the receiver."
But she found a way to manage.
"I would often have to get up super early or try to get my homework and exams done late at night, counting on the time difference to meet deadlines."
When Brooks and her husband relocated to Costa Rica looking for a property was their priority.
"A neighbor decided to help us find a lot that we could buy and build on," she said, adding that the area they were living in was a "coffee region" and has been cared for organically since 2006.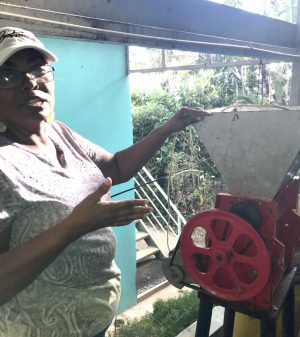 Her neighbor asked around to see if any of the local farmers would be willing to sell off a portion of their farmland.
"We looked around and found one right next door that was perfect and would fit the architecture plans for a home that my husband designed and we had considered building when we lived in California."
After finding the right property, full of organic mulch, trees that are planted among the coffee to provide for birds and bees who help pollinate and keep the coffee plants safe, Brooks started planting her own coffee.
She doesn't know what made her want to start planting coffee, admitting that "Growing coffee and processing it through to the point of selling it is a lot of work" and that she "always question myself and wonder why in the world I am doing it."
Brooks views coffee growing more as a hobby so she can "enjoy whatever production I have without feeling stressed."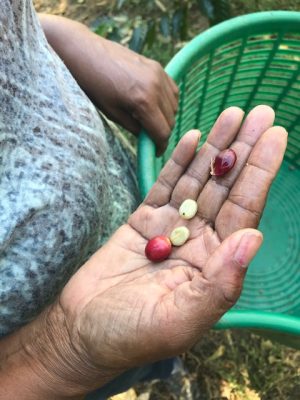 She explained that most of her coffee is sold to friends, and to visitors to take home as a taste of their trip to Costa Rica.
And although growing coffee is now just a pastime, Brooks is constantly improving.
"Recently, on a whim, I took a sample of my green beans to a workshop I attended at the Association of Cafe Finos," she said, explaining that it is a training facility for the international Specialty Coffee Association.
"Coffee must receive a point total of 80 to be considered specialty," she said. "My sample was rated 81! That was a proud moment."