The new normal – Day 66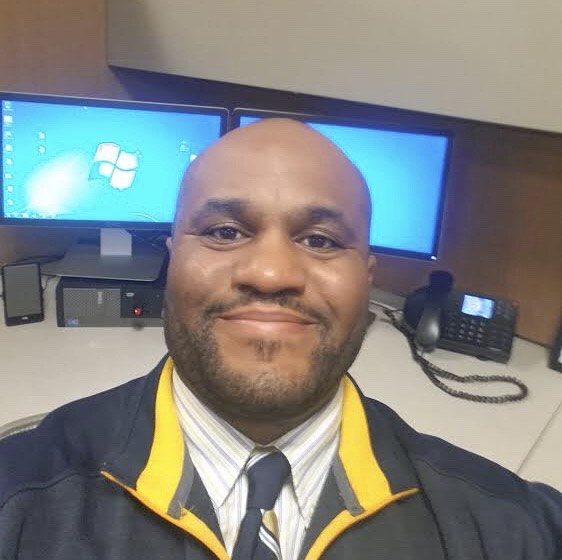 Editor's note: "The new normal" is a continuing series that looks into how members of the Los Medanos College community are coping with a shelter-in-place order amid the COVID-19 pandemic.
"COVID-19 has drastically changed the landscape and daily procedures of our city, state and nation, these changes have also had a residual effect on my personal home and work life, said Extended Opportunity Programs & Services Program Coordinator Marques McCoy.
Because the COVID-19 virus pandemic resulted in the shutdown of all Contra Costa Community College District campuses, all student services had to move online overnight, including EOPS.
McCoy's daily routine now consists of "resisting the temptation to become concerned about how bad things are outside of my front door," and focusing on "completing the home improvement projects I previously neglected."
While he is concerned about what is happening nationwide, McCoy finds that he has been increasingly worried about his family, friends and personal safety during this pandemic.
Since EOPS transitioned to an online format, McCoy has been working from home. McCoy has noticed drastic changes during the shift from normal, pre-COVID life, and his new normal now.
"I now have a home office and my dress code has been slightly altered; slippers are now allowed in my new work environment," said McCoy. "I am now removed from having any personal contact with our LMC students. This is a drastic change due to my previous responsibilities [that] involved me coordinating events that served as many as 500 students."
During his newfound free time, McCoy has been making time to play sports-based video games, as all of the actual sports seasons were canceled.
McCoy has also chosen to "read, workout, watch classic TV Shows, movies, play with my dogs and spend time with my children" during his spare time.
Regardless, McCoy maintains his passion for and focus on work, to ensure he is giving his all to LMC students.
"I embrace the notion that it is the new normal," he said. "I've had to design and implement different strategies centered around my daily workflow, it did however, take some time to move on from my previous responsibilities and on campus tasks."