The new normal – Day 36
Editor's note: "The new normal" is a continuing series that looks into how members of the Los Medanos College community are coping with a shelter-in-place order amid the COVID-19 pandemic.
"Right now, life is simple." said Chialin Hsieh, Los Medanos College's Senior Dean of Planning & Institutional Effectiveness. Life during quarantine has become neither good nor bad, but uncomplicated.
To ensure she stays disciplined in her work, Hsieh has created a rigid daily routine which simulates her typical workday at LMC. She wakes every morning at the same time and takes her breaks at fixed points so she is better able to separate her work and home life.
"It's working, but it's not 100 percent," Hsieh said.
Hsieh's work, which involves researching the college's institutional effectiveness, hasn't changed much in its move to a remote format. Because most of her tasks are done with committees, managers and staff, her work schedule hasn't shifted much.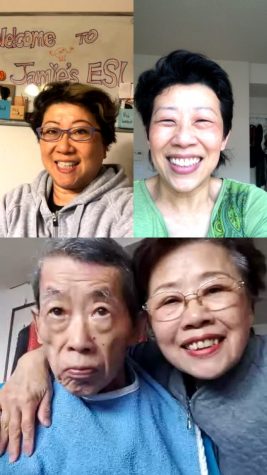 "The mode is changing, but the work isn't impacted," Hsieh said.
However, Chialin does miss face-to-face interactions. The feeling she gets from in-person meetings is "not a feeling that Zoom can replace."
In her free time, Hsieh sews masks for the residents of Colma, a small town in the outskirts of southern San Francisco.
Additionally, she's found more time to spend with her family. Hsieh often takes walks with her husband and son, whom she lives with, and has daily video calls with her family all across the globe in Taiwan and Michigan.
"I feel like at this time, we are closer than ever," Hsieh said.