The new normal – Day 31
Editor's note: "The new normal" is a continuing series that looks into how members of the Los Medanos College community are coping with a shelter-in-place order amid the COVID-19 pandemic.
One month into the California mandated shelter-in-place order due to the COVID-19 pandemic, citizens are still finding new ways to keep themselves occupied during these uncertain times.
Contra Costa Community College District Governing Board member Vicki Gordon is using her newfound free time to give back to the community around her.
As a politician who was supposed to run for re-election this year, she had originally planned to start her campaign during the month of April but is now focusing on other things.
"I was going to be putting together fundraisers and support [events] for my campaign, but there's more important things going on," said Gordon.
As a result of the shelter in place, Gordon isn't completely focused on her campaign at the moment, as she originally planned to be. Gordon explained that she has been trying to find ways to use her resources, and the groups she's involved in, to help those in need at this time.
"I have been reaching out to elderly people to see if there's anything I can do to help," she said. "I'm always trying to give back to the community."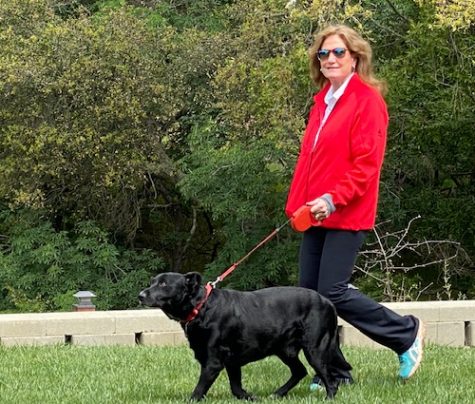 Gordon lives in a rural area, where there are acres of greenery to separate herself from her neighbors. This makes social distancing easier when she's taking her dog Koda on walks around the community.
When she's not attending district Governing Board Zoom meetings, which are "seeing extra numbers [of attendees]," and "reaching more of the general population," Gordon tries her best to make time to see her family as much as she can digitally.
"[My] family and friends text and Zoom to send funny things from the internet to try and put smiles on peoples faces," she said.
These happy distractions include parodies of popular songs, like Queen's Bohemian Rhapsody to lyrics telling you to wash your hands, or cute videos of kids dancing.
During this pandemic, Gordon believes that "you have to find relief where you can to stay strong," and some ways she does that are by reading books and taking self care days of herself. She emphasized how being whisked away to a fantasy world was an incredibly positive way to take care of yourself.
"Grab these little things of hope and hold onto them," she said. "We'll get through together."