The new normal – Day 9
Editor's note: "The new normal" is a continuing series that looks into how members of the Los Medanos College community are coping with a shelter-in-place order amid the COVID-19 pandemic.
As the shelter in place order continues, students and staff of Los Medanos College are a week into the 'new normal.' Some are still learning to adjust.
LMC student and mother Ashley LaHue is currently enrolled in four courses, two of which were online prior to the transition, and the other two face-to-face lab and lecture classes.
The two courses that she attended in-person were Photoshop and Photojournalism. The two that were already online were Introduction to Digital Photography and Small Business Management.
"I have been coping somewhat well with all of the classes being online," said LaHue. "I am already accustomed to how online classes are conducted but the part I am missing most is the in-person interaction with my classmates and instructors."
LaHue's schedule has changed drastically from the start of the semester. Now, she spends most of her days behind a screen.
"From the time I wake up to about the time I go to bed, I am now doing everything online and that in itself is somewhat isolating," said LaHue. "Prior to this pandemic, I had a nice balance of online and on-campus classes. I wasn't on a computer all day and I wasn't at school and away from home all day either."
Since she does not live alone, the people around her have also been adjusting to this drastic change.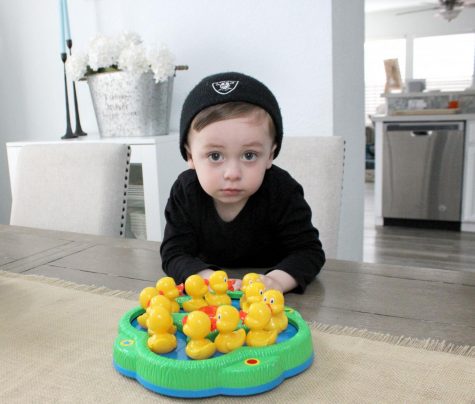 "My son is still young enough to have no concept of what is going on. It's just the same everyday routine for him as one of us has always been able to be a stay-at-home parent to him his whole life," said LaHue. "For my 9-year-old stepdaughter she is understanding of the situation and knows something bad or scary is happening in the world, but I don't think she understands the stress we as her parents are under every day in order to protect them from this virus and the steps we take to do so."
Even some of the children around LaHue are conflicted with the change through closures due to the COVID-19 virus.
"She [LaHue's stepdaughter] just thinks it's awesome that she has at least three weeks off from school but has expressed that she misses her friends."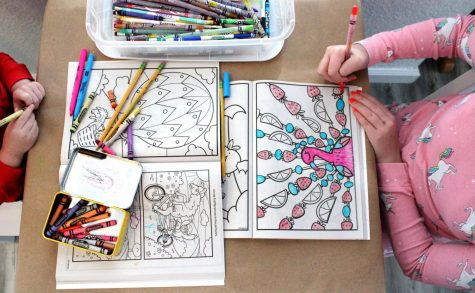 LaHue finds herself feeling, "like I am missing out on so much that my kids are doing because I am a zombie behind a computer screen," but in the limited amount of free time that she does have, she goes on walks or bike rides with her family, or watches her son and stepdaughter color.
As the presence of the COVID-19 virus in the county continues to increase, members of the LMC community learn to adjust to their own "new normal."