Weston Hopkins, Staff Writer

November 14, 2019
The Delta Robotics club of Los Medanos College is currently accepting new members. The club is run by students who have experience in engineering, programming and business fundamentals. They meet every Tuesday at 5 p.m. in Science Room 230.  At these meetings, newcomers can expect to find workshops and pr...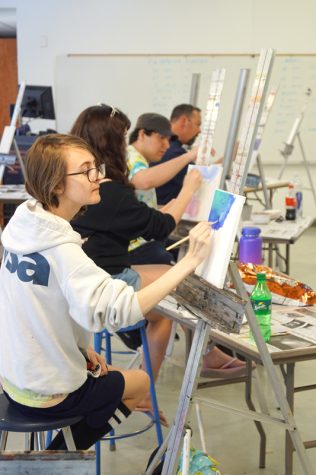 D'Angelo Jackson, twitter.com/DAngeloJackson_

April 26, 2018
Calm, tranquil, free of tension or pressure, the low frequency of jazz music in the background — these are just some of the ways to describe the atmosphere of Los Medanos College Art Club's first Paint Night event. The event held last Friday afternoon April 20, was the first event of its kind...