CCCAA suspends season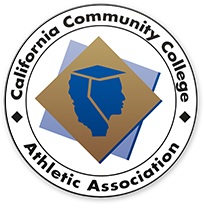 Due to the ongoing threat of the Coronavirus, the California Community College Athletic Association has decided to indefinitely suspend all competition and practices for the spring semester, effective immediately. This decision was made March 12, and falls in line with ongoing policies related to the prevention of spreading COVID-19.
The CCCAA stated on their website that they "understand the ramifications of this decision are widespread and there are many questions."
Questions are still to be answered, as this situation is entirely unprecedented. The CCCAA announced that the sports that will be affected are as follows.
"The baseball, women's badminton, women's beach volleyball, men's golf, softball, men's and women's swimming and diving, men's and women's tennis, men's and women's track and field, and men's volleyball regular seasons."
Additionally, the 2020 CCCAA Men's and Women's Basketball Championships have been canceled. As for the 16 teams remaining, there will be no champion. According to the CCCAA website, "It is unfortunate that we were not able to determine men's and women's state champions but since winners could not be decided on the court, the 2020 champions will be listed as 'Not determined.'"
For LMC, this means that the baseball and softball seasons have come to a close. The LMC baseball team was having a solid season, batting .266 collectively at the plate, scoring 146 runs in 180 innings played, and having an earned run average of 2.88 runs a game.
When LMC Athletic Director Richard Villegas heard the news, he informed his Spring Head Coaches of the decision by the California Community Colleges Athletic Association.
Villegas has never seen sports seasons canceled like this before, saying that "this is unprecedented."
The cancellation gave the individual schools the option to meet on or off-campus during scheduled class time, but due to recent developments such as the shelter in place imposed in six Bay Area counties, meeting in person will no longer be an option for these sports teams.
Another concern because of the ongoing situation is student-athlete eligibility and recruiting. For example, if a player was being recruited by a higher-level program but will no longer be able to play, some ask if those programs will have to make a decision solely based on the limited amount they have seen.
The CCCAA isn't sure just yet, as with many other issues arising from this situation.
"We will be working with the NCAA, NAIA and other governing bodies to determine the next steps while also taking internal steps to answer the many questions student-athletes, parents, coaches and others have and will have," said CCCAA on their website. "We will disseminate information and answers through the conferences and institutions as they become available."